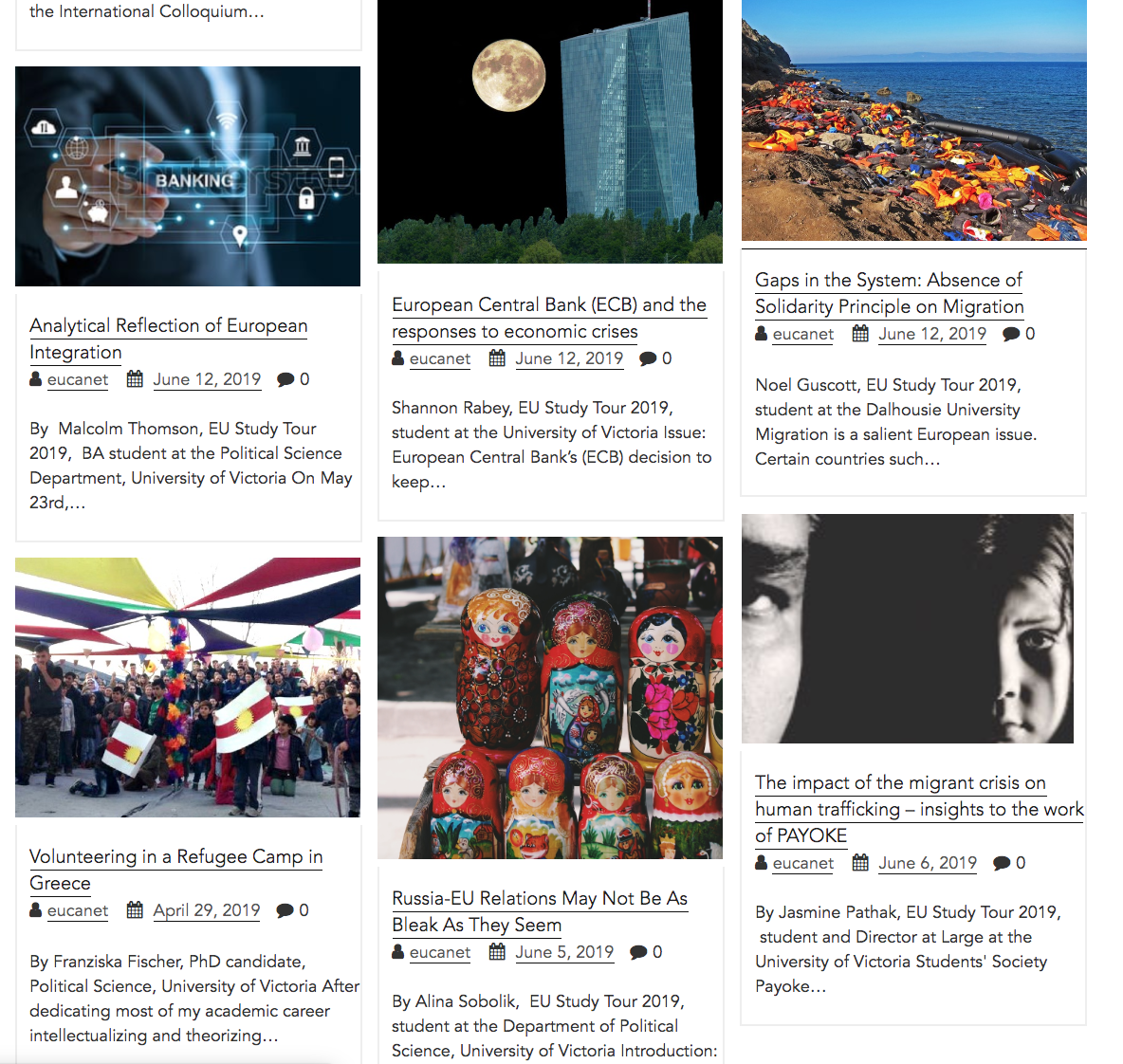 The EU Study Tour 2019 allows students from the University of Victoria and all over Canada to participate in meeting arranged at European Union's institutions to learn about the evolution, and the current political issues. 
The Field School took place in May, and brought students to Brussels, Luxembourg, Strasbourg and Frankfurt. The visits included meetings at key sites of European Union institutions and civil society organisations. Students engaged with representatives of the EU's administrative and political leadership, such as the European Commission, Parliament, Court of Justice, and Central Bank, along with other European organizations such as NATO, the European Court of Human Rights, and the Canadian Mission to the EU. 
Read the blog contributions the student shared with us. A special Thank you to Conrad King, who accompanied them along their trip and motivated the students to write the blogs. 
Blog contributions so far:
For more information about the EU Study Tour read here.