Students at the University of Victoria respond creatively to the COVID-19 implications against the background of their interest in Europe-Canada research issues. Addressing the effects of the COVID pandemic, these upper undergraduate students consider how the current crisis could be tackled productively and, most importantly, from a practical, policy-relevant perspective. They have created a new initiative named "COVIDA" and have started already contributing with contributions to our eucanet.org blog.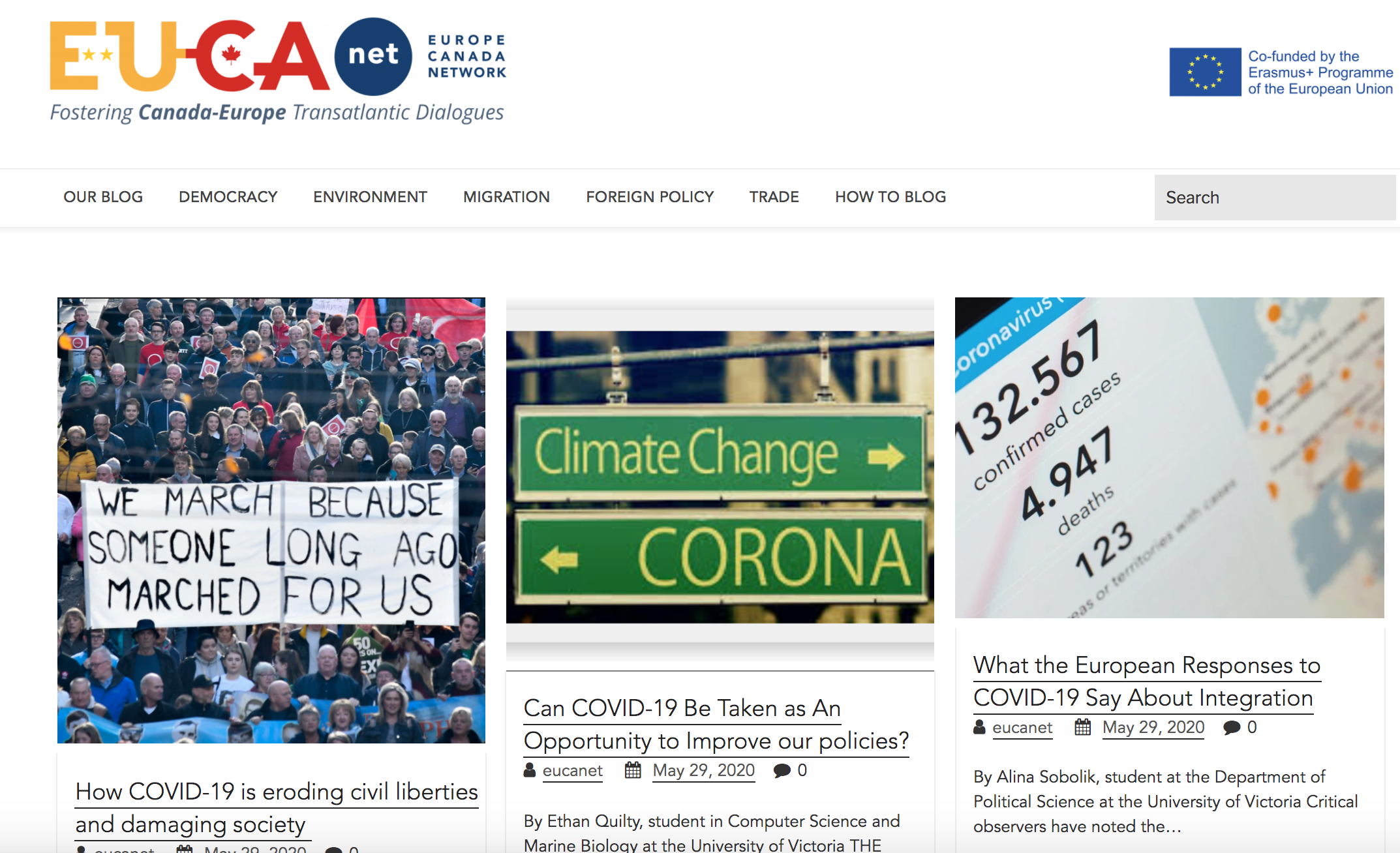 During the follow-up meetings of a European Studies course with professors Keith Cherry and Pablo Ouziel, the idea of COVIDA was developed. The name COVIDA has several facets of meaning. First, it is a nod to their beginnings, as the collective was created out of a group of students and professors who decided to meet weekly to talk about the way that democracy and the world is changing around us due to COVID-19. As they discussed post-COVID politics, they became inspired to vocalise their thoughts on some of the more positive outcomes that are becoming possible. COVIDA's alternative meaning is the Latin translation 'living together' because their solutions focus on ways that citizens, governments, and the environment can live peacefully together. 
In collaboration with the in-house designer at the Centre for Global Studies, Karen Yen, a logo was developed with a concept entitled 'Beyond the Clouds'. It communicates "envisioning a moment beyond the pandemic, with the breath, clarity and perspective to see the world as it is and finding new ways to transform what was there before into something fresh, inspiring and healing."
The students come from different disciplines, however, they are all connected to the Department of Political Science. Alina Sobolik, Ethan Quilty, Noah Hathaway and Javi Dichupa are leading the initiative and are in the process of developing its next steps. The Centre for Global Studies with its Canada-Europe Dialogue on Democracy project (CEDoD) and the Cedar Trees Institute support this initiative.