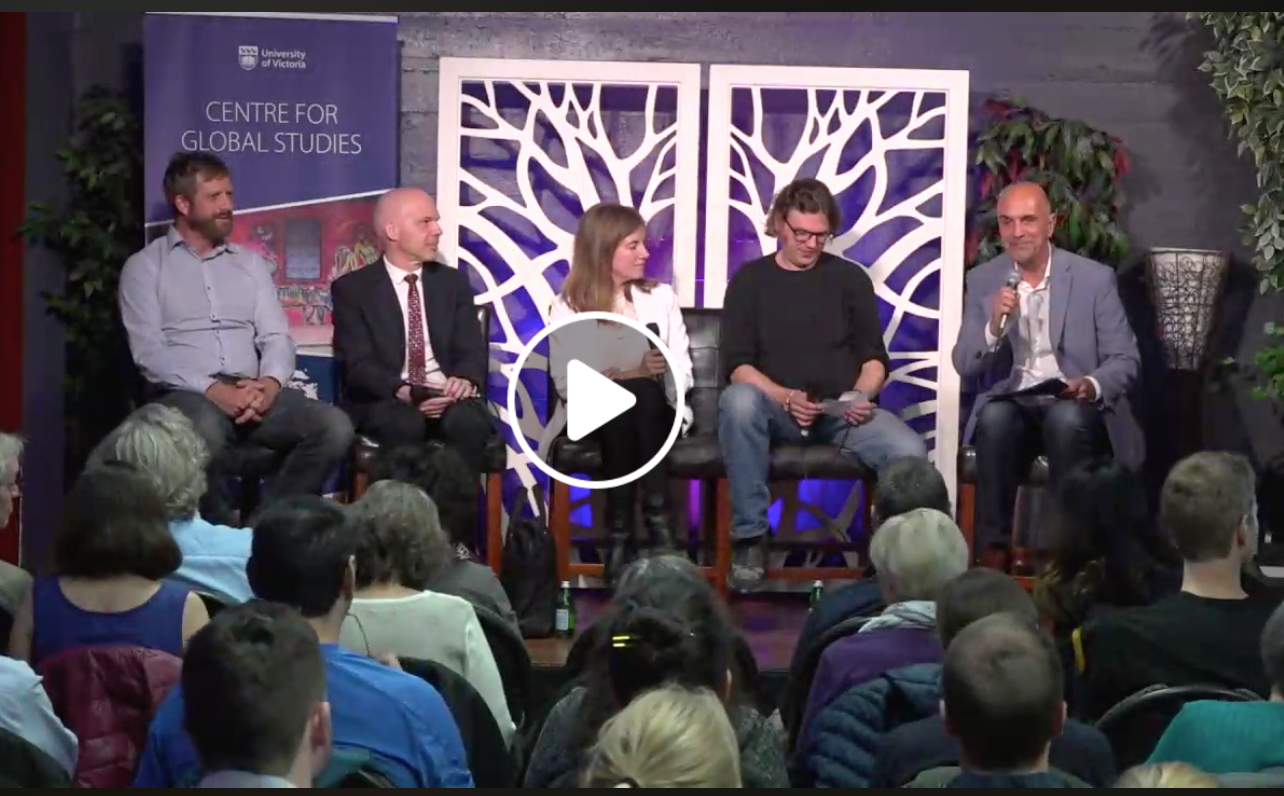 Watch the video of our livestream event on the "Public Debate in Turbulent Times: Media and Academia"
Contemporary Western democracies suffer from a declining trust in the political process and massive disinformation in particular in social media. Yet democracy rests on the process of decision making mediated through procedures of free public deliberation. Experts from academia, media, and various civil society communities discuss the challenges that public debates and the public engagement of academics face with a view to the futures of democracy. 
The panel discussion addressed the conditions under which civic dialogue and democratic deliberation can be effective in a political environment increasingly shaped by populist rhetoric and deep divisions in the public sphere. 
What form should and could the public debate take? What role can academia and the media play in facilitating processes of public deliberation as the cornerstone of democratic practices? And what does this mean when addressing issues from a comparative transatlantic perspective?
Speakers: 
Panel 1: What role can academia and the
media play in facilitating processes of public deliberation
as the cornerstone of democratic practices?
*Dennis Pilon, York University
*Laurel Collins, Victoria City Councillor
*Ben Isitt, University of Victoria and Victoria City Councillor
*Tom Junes, Human and Social Studies Foundation, Sofia
MODERATOR: Oliver Schmidtke, Centre for Global Studies,
University of Victoria
Video Contribution: The Crises of Democracy,
the Global South, and Globalization from Below?
*Boaventura de Sousa Santos, University of Coimbra and
*James Tully, University of Victoria
Panel 2: What do distinctive democratic traditions offer to the debate?
*Pablo Ouziel, University of Victoria
*David Owen, University of Southampton
*Antje Wiener, Universität Hamburg
MODERATOR: Rebeccah Nelems, Centre for Global Studies,
University of Victoria
This event was organized by the Centre for Global Studies under the EUCAnet Initiative "MSEUCA Communication and Media Strategies for EU scholars in Canada" co-financed by the Erasmus+ Programme of the European Union, the Centre for Global Studies and a generous award from the Stream of Consciousness. 
https://streamofconsciousness.ca/event/2020-vision-cfgs/