In this video, Professor David Owen (Social and Political Philosophy within the School of Economic, Social and Political Sciences at the University of Southampton) reflects on the ways in which we can address the big challenges of our times while dealing with populism. For Owen what is needed is more cooperation between states and democratic countries would be expected to take the lead in generating those greater forms of international cooperation. The mismatch between people's expectations of what the state can do and what the state is actually capable of doing is one of the factors behind the populist rise, explains Owen.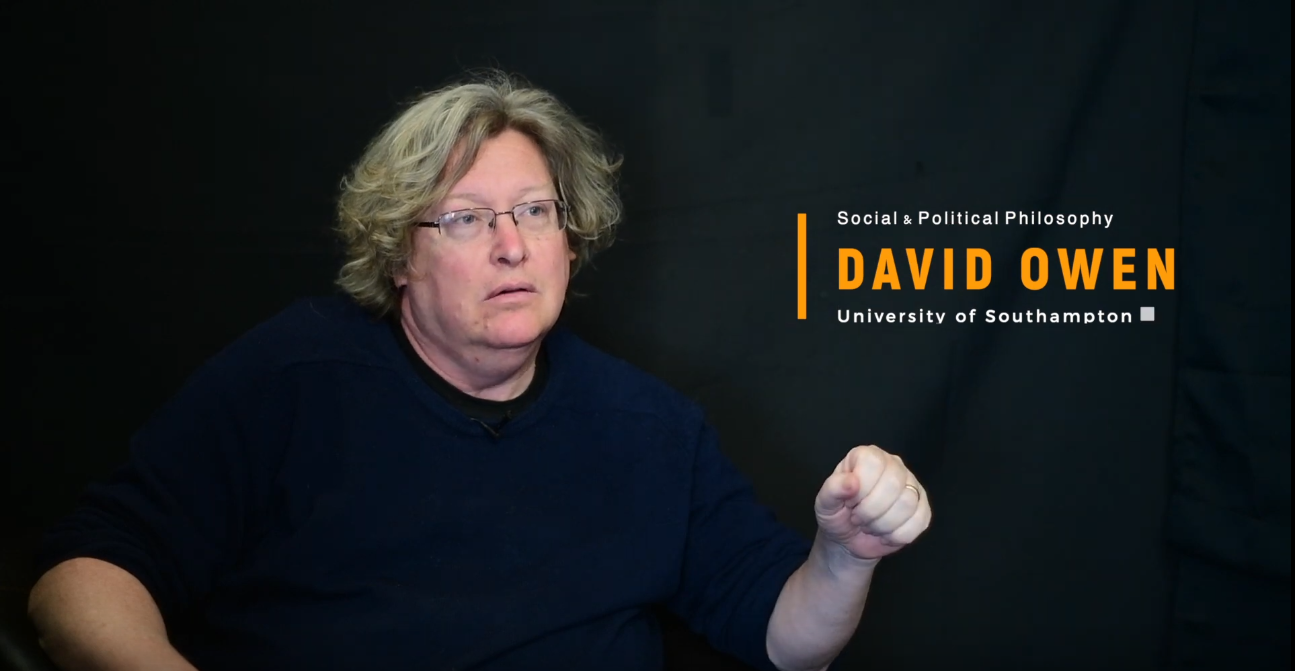 Another point stressed by Owen is the rhetoric of fear proposed by populist anti-pluralist politics. For Owen, academies and universities can potentially play a role in this process, by calmly deploying evidence and show that a lot of the fears that it proposes are illusory. "Populism does appeal to people who potentially experience themselves as powerless", he says, noting that it is part of the role of academics and social movements to demonstrate that we have more power to act than we think".
Reminding that "divide and rule and "in unity is strength" are the only two rules of power, Owen posits that solidarity, organization and participation are the weapons by which we stop being victims of external forces and become agents who shape the worlds in which we live. "A very good example of this is the organization of indigenous peoples around the world to support each other, both in their local struggles and in their international struggles, for example in the struggles of getting the rights of indigenous people established within the UN framework", says Owen, concluding that similar forms of activity are vital for securing conditions of democracy.
This video is part of the MSEUCA project and was produced as part of the event "'Public Debates in Turbulent Times: Academia and Media", which took place on 19-20 March, 2019 in Victoria, BC. MSEUCA stands for Communication and Media Strategies for EU experts in Canada. This project is co-funded by the Erasmus+ Jean Monnet Programme of the European Union and the Centre for Global Studies, University of Victoria.