Jean Monnet Network "European Memory Politics: Populism, Nationalism and the Challenges to a European Memory Culture" (EuMePo)
Jean Monnet Network EuMePo/ About & Team / News & Commentary / Events
The Jean Monnet Network EuMePo stands for Jean Monnet Network European Memory Politics:  Populism, Nationalism and the Challenges to a European Memory Culture  (2019-2022). The Network is a partnership between the University of Victoria and the Institute for Political Studies (IEP) at the University of Strasbourg  (France), the Adam Mickiewicz University in Poznań  (Poland) and the Eötvös Loránd University (ELTE), Faculty of Social Sciences in Budapest (Hungary).
Description:
Populist parties are critically dependent on a strong sense of collective identity and community, a tangible sense of who the 'people' are in whose name they challenge political elites and institutions.  It is mainly through a particular reading of the 20th century past, that nationalist-populist parties seek to promote their own political objectives and undermine the credibility of a trans-national, European sense of identity and community. The Jean Monnet Network "European Memory Politics"  examines how history is reinterpreted focusing in particular on the memory of the continent's totalitarian past, the recollection of the World Wars, Fascism, the Holocaust, Colonialism, and the legacy of Communism and Cold War Divide. What does this development mean for modes of commemorating Europe's 20th century past and public history at the national and EU level? The 're-nationalization of memory' has not received the scholarly, policy or public attention this issue deserves with a view to the precarious state of Europe's democratic culture and the project of European integration.
The Jean Monnet Network  establishes a transnational team of scholars studying the politics of memory, its use in the mobilizing efforts of populist-nationalist parties across the continent and the tension to an emerging transnational memory culture in the EU. Considering the contested interpretation of the past and its constitutive role for contemporary political life in the EU, the Network's key objectives are the following: create a long-term transnational network of scholars from different disciplinary backgrounds; produce innovative and impactful scholarly research within this network; support first-hand learning experiences for undergraduate, doctoral students and early-stage career scholars in Canada and Europe; engage in high-impact public outreach working with non-academic partners (media, museums, high schools, teachers' associations, online platforms), and produce a series of knowledge tools in the broader field of memory politics that will have a lasting informative and educational effect in the wider public.  
Network activities:
- Studies on how the collective memory of Europe's 20th century past has become politically contested centrally by the rise of populist-nationalist parties in the European public sphere;
- Creation of a multi-dimensional and sustained dialogue between the academic world, the policy community and the broader public by targeting key stakeholders in the educational and public policy domain;
- Introduction of  a new generation of Canadian and European scholars and students to the field of memory politics in Europe and to relate this experience to comparable challenges in Canada (with respect to its colonial legacy and reconciliation with Indigenous peoples);
- Engaging widely with civil society to assess the role of memory politics in the rise of populist-nationalist actors, and its implications for European democracy and integration.
Team at the University Victoria, Canada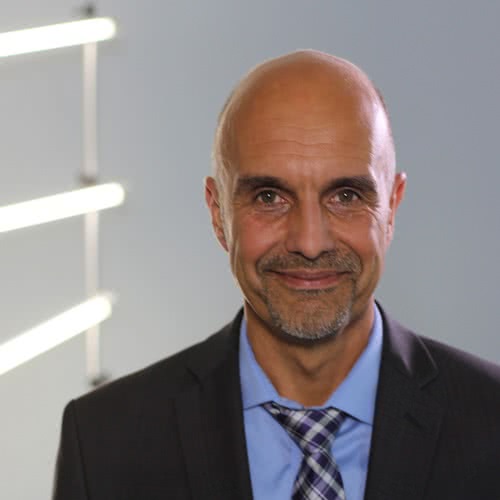 Oliver Schmidtke 
Team Lead
Director of the Center for Global Studies, University of Victoria
Dr. Oliver Schmidtke is director of the Centre for Global Studies at the University of Victoria. He is a UVic European Studies Scholar and a former Jean Monnet   Chair in European History and Politics in the Departments of History and Political Science at the University of Victoria. He received his PhD from the European University Institute (EUI, Florence) in 1995. He then worked at Humboldt University Berlin (1995-1998) and held a J.F. Kennedy post-doctoral fellowship at Harvard University. Since 1999 he has been at the University of Victoria. During this time he was a research fellow at the University of Bonn, a Fernand Braudel Senior Scholar at the EUI (2007) and Marie Curie Fellow at Hamburg University (2011). Oliver is author or editor of fourteen books and has published over 80 articles in scholarly journals and edited volumes. Over the last 10 years he has been a driving force in promoting European and EU Studies at UVic and in Canada: From 2005 to 2008 he was the Director of European Studies at UVic and from 2004-2006 he served as the president of the European Community Studies Association Canada. In addition, he was the Domain Leader for Metropolis BC (2008-2012) and the leader of the Canada-wide research group for the Canada-Europe Transatlantic Dialogue project (2007-2013) organizing comparative transatlantic research in the fields of migration and citizenship studies.
---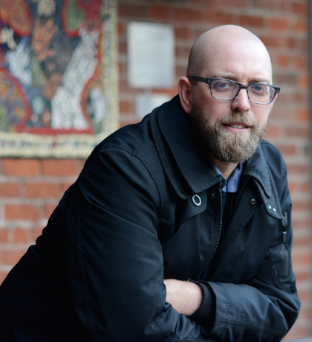 Dr. Stanger-Ross is an associate professor in UVic's History Department. Scholarly expertise focuses on immigration, race, and inequality in twentieth century North America.  Stanger-Ross is currently the director of Landscapes of Injustice, a 7-year multi-sector and community-engaged project to research and tell the history of the forced sale of Japanese-Canadian-owned property during the 1940s. Since moving to British Columbia he has written widely about municipal acquisitions of "Indian Reserves" in Vancouver as well as the social, legal, and political history of the dispossession of Japanese Canadians. In his research, Stanger-Ross has addressed the experiences and choices of individuals within the context of ideological, institutional, and social patterns. In addition to writing for academic audiences, he is engaged in a variety of "public history" initiatives that communicate scholarly analysis in museums and popular media.
---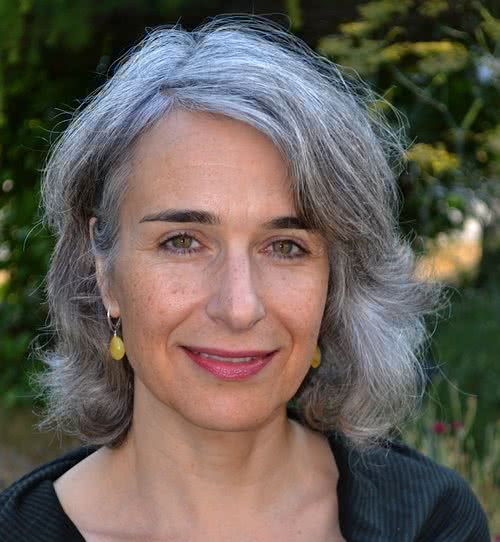 Charlotte Schallié
Charlotte Schallié is the Co-Director of the European Studies Program and Associate Professor at the University of Victoria. She received her PhD in 2004 from the University of British Columbia. Her teaching and research interests include post-1945 diasporic and transcultural writing/filmmaking, theories of spatiality, Jewish identity in contemporary cultural discourse, and Holocaust education. In 2015 she was instrumental in organizing the highly successful cross-disciplinary conference "Global Connections: Critical Holocaust Education in a Time of Transition" at Uvic with emerging and established scholars, together with poets, creative writers, students, Holocaust survivors and community leaders from Canada and around the globe. In a second phase of this initiative Dr. Schallié focuses on patterns of social inclusion and exclusion in particular with regards to marginalized migrant communities. This line of research will be an enriching component to the 
---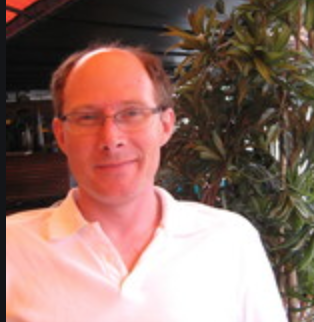 Matt James
Dr. Matt James holds a PhD in Political Science from the University of British Columbia and is Associate Professor and Graduate Director in the Department of Political Science at the University of Victoria. He is a recognized expert with almost two decades' experience in teaching and publishing on transitional justice, political apologies, and collective memory.  Although much of his published work focuses on the complex Canadian case, which involves tensions and injustices surrounding immigration and self-determination of established national minorities, he is well-cited in European publications, particularly for his work on political apologies.  He has published a well-reviewed monograph on social movements and constitutionalism (Misrecognized Materialists, 2006, University of British Columbia Press) and over 20 peer-reviewed articles or book chapters. He contributed a major study comparing 23 different truth commissions across the globe to advise the Truth and Reconciliation Commission of Canada and has advised Canadian government ministries on political apologies. He has been Principal Investigator on two major research grants funded by the Social Sciences and Humanities Research Council of Canada.  He was also awarded the University of Victoria Faculty of Social Sciences Teaching Excellence Award in 2007.
---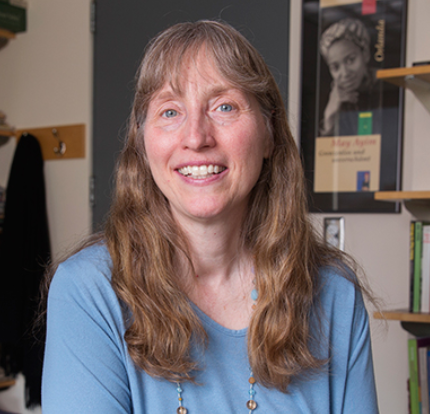 Helga Thorson
Dr. Helga Thorson is teaching Holocaust memorialization and is the Director of the I-witness Field School 2022. She is the co-creator of the I-witness Field School on Holocaust Memorialization and won various teaching excellence awards:  3M National Teaching Fellowship (2019), the Excellence in Teaching for Experiential Learning Award at UVic (2017) and the Faculty of Humanities Teaching Excellence Award at UVic (2012). Helga is also the co-founder of the Future of Holocaust Memorialization: Confronting Racism, Antisemitism, and Homophobia through Memory Work research collective and working group. The latest conference she co-organized were: Global Connections: Critical Holocaust Education in a Time of Transition conference (2015); Narratives of Memory, Migration, and Xenophobia in the European Union and Canada Symposium (2017).
---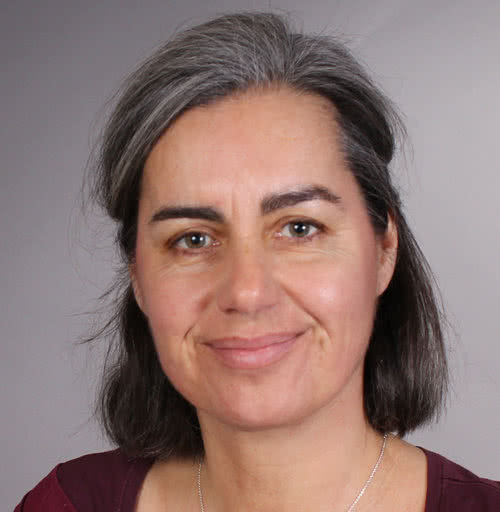 Beate Schmidtke
EUCAnet Project Developer and Manager, University of Victoria
Beate Schmidtke has a Bachelor of Arts in interdisciplinary studies in the field of Art, Culture and International Relations from the University of Hildesheim (Germany) after a year of study at the Universita di Bologna (Italy). In 1995 she received a prestigious MA graduate Fellowship for International Relations by the Robert Bosch Foundation (Germany).
Since 2004 Beate manages the EUCAnet.ca projects. She brought to EUCAnet experience of several projects that she managed with the funds of the European Commission (yearly up to 1.5 million Euros) focusing on implementation of the New Media in the field of culture and education in close collaboration with the Council of Europe and European wide networks (Germany, Italy, Poland, Netherlands). Since 2004 she concentrates on developing networking and outreach strategies in the field of European Studies in Canada. Past projects developed and managed are the ECSA-C Young Researchers Network in Canada (2005-2007), the DAAD German Studies network (2005-2008), the EUCAnet outreach branch for the Canada Europe Transatlantic Dialogue Strategic Knowledge Cluster (2008-2016), the Erasmus+ Jean Monnet projects: Canada Europe Dialogue on Migration (CEDoM 2016-2019), the Communication and Media Strategies for EU Experts in Canada (MSEUCA 2017-2019) and Building capacity for Canada's European Studies community: the European Community Studies Association Canada as a research and outreach hub (ECSACn 2017-2020) and the Jean Monnet Network: European Memory Politics (2019-2022).
---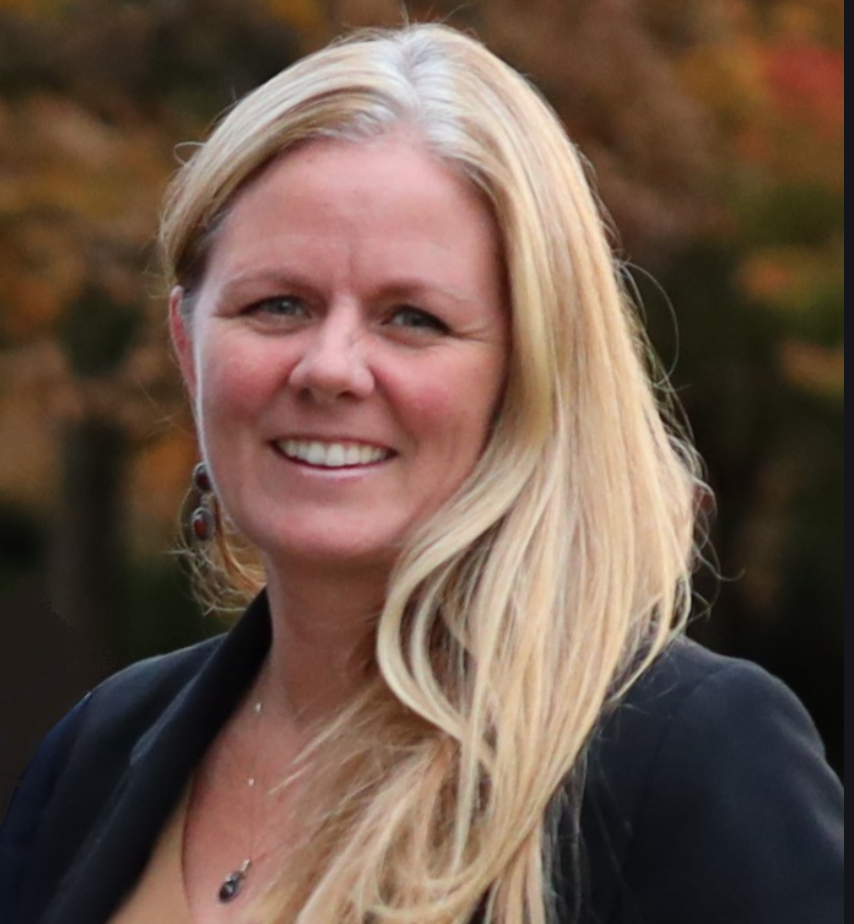 Jodie Walsh
Operations Director/ Centre for Global Studies, University of Victoria
Jodie Walsh has a Bachelor of Arts in History from the University of Victoria (2005). She is the Operations Director/Research Coordinator at the Centre for Global Studies with over seven years' experience supporting the strategic direction of the CFGS and overseeing the Centre's operations and activities. She has been involved in the launch, implementation, and further development of the Centre's international, interdisciplinary, fellowship program. With over ten years of extensive experience with planning and coordinating events (Global Talk Signature series as well as larger workshop, symposia and conferences), Jodie is crucial member of the professional management of the Centre for Global Studies.
Team at European Universities
---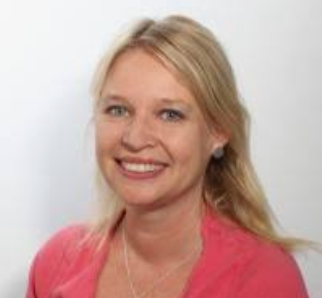 Birte Wassenberg
Academic Co-ordinator, Institute for Political Studies (IEP) at the University of Strasbourg (France)
Dr. Birte Wassenberg is Professor in Contemporary History at the Institute for Political Studies (IEP) of the University of Strasbourg and member of the Research Institute for History Raymond Poidevin at the UMR Dynamiques européennes. She holds a Jean Monnet Chair and is director of the Master in International Relations. From 1993 to 2006 she was responsible for cross-border cooperation at the Région Alsace. She teaches on International Relations, Border studies, regionalism, the history of European Integration and Franco-German Relations. She is also a former student from the College of Europe, promotion Charles IV, (1992-1993).
---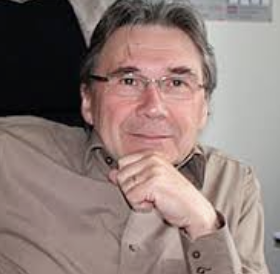 Sylvain Schirmann
Assistant to the academic co-ordinator, Institute for Political Studies (IEP) at the University of Strasbourg (France)
Dr. Sylvain Schirmann is a professor of contemporary history at Sciences Po Strasbourg, where he was Director from 2006 to 2015. He holds the Jean Monnet Chair on the History of European Construction and has also taught at the College of Europe. He is now the Coordinator of the Jean-Monnet Centre, which was launched on 6 November and is part of Sciences Po Strasbourg. The centre is made up of French and German researchers, and fulfils a threefold role of education, research and opening up to civil society. The centre has planned many projects promoting Strasbourg on an international scale. It is a first for France, with a tri-national Bachelor's degree in the pipeline for 2021, in partnership with the Eucor cross-border network, research seminars and, finally, a festival of European geopolitics.
---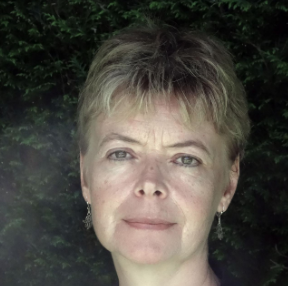 Christine Aquatias 
Assistant to the academic co-ordinator, 
Institute for Political Studies (IEP) at the University of Strasbourg (France)
Maître de conférences habilité à diriger des recherches en études germaniques
Institut d'Etudes Politiques de Strasbourg
Membre de l'UMR 7367 Dynamiques Européennes
Membre associé du CEGIL
---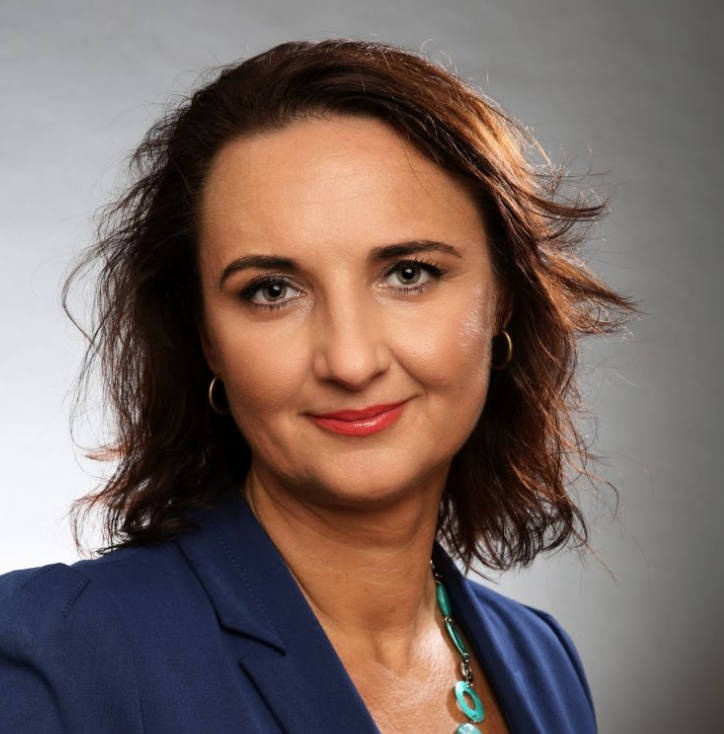 Academic co-ordinator,  Adam Mickiewicz University in Poznań  (Poland)
Dr Beata Haslicka is professor for Cultural History of East Central Europe.
---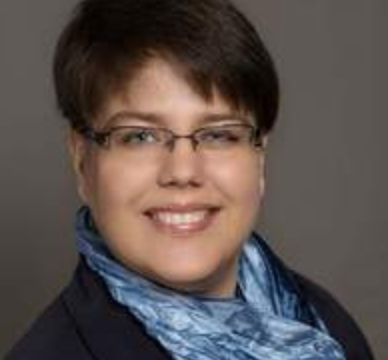 Ildikó Barna 
Academic co-ordinator: Eötvös Loránd University (ELTE) in  Budapest (Hungary)
Dr Ildikó Barna is Associate Professor of Sociology at Eötvös Loránd University (ELTE) Faculty of Social Sciences in Budapest where she also serves as a Head of the Department of Social Research Methodology. She received a PhD in Sociology from ELTE in 2009. Dr Barna has written a number of publications, including Political Justice in Budapest after World War II, co-authored with Andrea Pető (CEU Press, 2015). Her presentations include: "Hungarian Postwar Justice through the People's Tribunal of Budapest: Quantitative Research on Archival Data," at The Holocaust in Eastern Europe in the Records of the International Tracing Service Digital Archive in 2014 at United States Holocaust Memorial Museum, Washington D.C., and "Interdisciplinary Analysis of the Rehabilitation Path of Hungarian Jewish Displaced Children Within a Digital Humanities Framework Using the ITS Digital Archive", Life in the Aftermath – Displaced Children and Child Survivors on the Move. New Approaches in Education and Research Conference. Dachau, in 2016. In the Fall of 2015, she was a Visiting Fellow at the Jack, Joseph and Morton Mandel Center for Advanced Holocaust Studies at the US Holocaust Memorial Museum, Washington DC where she conducted research on her project, "Analysing Hungarian Jewish Displaced Persons using the International Tracing Service (ITS) Archive: An Interdisciplinary Approach."
---

 This Jean Monnet Network is co-funded by the Erasmus+ Jean Monnet Action of the European Union and housed at the Centre for Global Studies at the University of Victoria (UVic).  
 The European Union support for the production of publications does not constitute an endorsement of the contents which reflect the views only of the authors, and cannot be held responsi­ble for any use which may be made of the information contained therein.