MSEUCA
MSEUCA / About &Team / News & Commentary / Engaging Experts / Events
MSEUCA stands for Communication and Media Strategies for EU experts in Canada.

This project is co-funded by the Erasmus+ Jean Monnet Action of the European Union and the Centre for Global Studies, University of Victoria.
The European Union support for the production of publications does not constitute an endorsement of the contents which reflect the views only of the authors, and cannot be held responsi­ble for any use which may be made of the information contained therein.
Canadian universities have outstanding scholarly expertise when it comes to the field of EU and European Studies. Still, there is a remarkable mismatch between the exceptional research knowledge in the academic community and the knowledge available to the broader Canadian public. In order to instigate a more successful knowledge mobilization, MSEUCA develops effective communication and media strategies for EU Studies in Canada. To mobilize this knowledge this project has developed various activities to increase the media savviness of individual scholars; promotes direct connections with journalists/media producers reflecting the importance of local networks;
Our MSEUCA project activities and services
A series of webinars, linking expert knowledge with public debates
Thematically organized media engagement campaign
Events with media representatives and journalism students
A series of innovative initiatives (video clips of 20 key EU experts in Canada, blog run by young scholars, Facebook and Twitter campaigns) increasing the visibility of EU scholars in Canada.
This project is co-funded by the Erasmus+ Jean Monnet Action of the European Union and the Centre for Global Studies, University of Victoria.
---
Team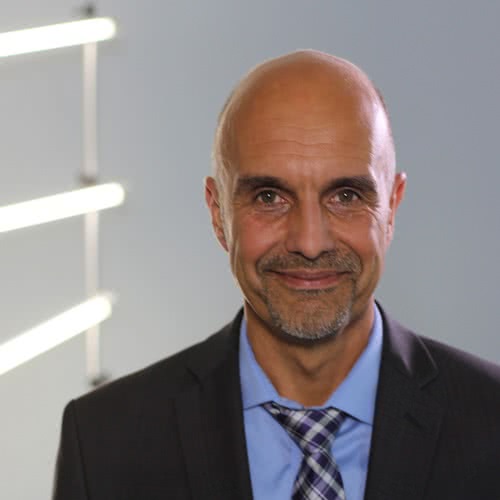 Oliver Schmidtke
Oliver Schmidtke is director of the Centre for Global Studies at the University of Victoria. He is a UVic European Studies Scholar and a former Jean Monnet Chair in European History and Politics in the Departments of History and Political Science at the University of Victoria. He received his PhD from the European University Institute (EUI, Florence) in 1995. He then worked at Humboldt University Berlin (1995-1998) and held a J.F. Kennedy post-doctoral fellowship at Harvard University. Since 1999 he has been at the University of Victoria. During this time he was a research fellow at the University of Bonn, a Fernand Braudel Senior Scholar at the EUI (2007) and Marie Curie Fellow at Hamburg University (2011).
Oliver Schmidtke is author or editor of fourteen books and has published over 80 articles in scholarly journals and edited volumes. Over the last 10 years he has been a driving force in promoting European and EU Studies at UVic and in Canada: From 2005 to 2008 he was the Director of European Studies at UVic and from 2004-2006 he served as the president of the European Community Studies Association Canada. In addition, he was the Domain Leader for Metropolis BC (2008-2012) and the leader of the Canada-wide research group for the Canada-Europe Transatlantic Dialogue project (2007-2013) organizing comparative transatlantic research in the fields of migration and citizenship studies.
---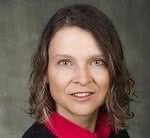 Amy Verdun
Amy Verdun is Professor of Political Science, Jean Monnet Chair Ad Personam. She was the Director of the Jean Monnet Centre of Excellence, at the University of Victoria, in Victoria BC, Canada where she has been since 1997. She holds a PhD in Political and Social Sciences from the European University Institute Florence Italy (1995). Her earlier appointments were at the University of Leiden (1991-92) and at the University of Essex (1995-96). Amy Verdun is author or editor of fourteen books and has published in scholarly journals such as Acta Politica, British Journal of Politics and International Relations, European Union Politics, International Studies Review, Journal of Common Market Studies, Journal of European Integration, Journal of European Public Policy, Journal of Public Policy and Review of International Political Economy.
---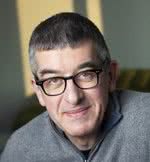 Emmanuel Brunet-Jailly
Emmanuel Brunet-Jailly is Director of the UVic-EUCE, and a former Jean Monnet Professor in European Urban and Border Region Policy, he is Professor at the School of Public Administration, Co-director of the Local Government Institute, and Co-Director of the European Studies Program, Chief Editor of Journal of Borderland Studies until 2008. He was the conference chair (2006 & 20008) and then president (2008-2012) of the European Union Studies Association-Canada.
His key research areas are comparative urban governance, and the governance of cross-border regions, with a specific focus on comparative decentralization, horizontal and vertical governance, and the theorization of cross-border regions. In the last 10 years his research work has appeared /forthcoming in 7 books and guest edited scholarly journals, and over 90 articles and book chapters in refereed journals and presses. His book, Borderlands – comparing border security in North America and Europe, won the Association of Borderlands Studies, Silver Award, 2008. His most recent work is a three-volume encyclopaedia of border disputes Border Disputes (2015) ABC-Clio/Praeger.
---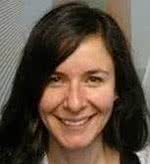 Valerie D'Erman
Valerie D'Erman is a postdoctoral researcher at the University of Victoria in the Department of Political Science. She has published in International Politics, the Journal of Homeland Security and Emergency Management, and contributed to a co-authored book titled "Protecting Our Ports: Domestic and International Politics of Containerized Freight Security," in 2010 with Ashgate Press. Her dissertation, "The Europeanization of Industrial Relations in Ireland and Italy," was successfully defended in December 2012. Valerie d'Erman collaborated in various projects led by Dr. Amy Verdun and is an active member of the European Studies Canada Community- ECSA-C as well as regular contributor to the EUCAnet.org outreach project.
---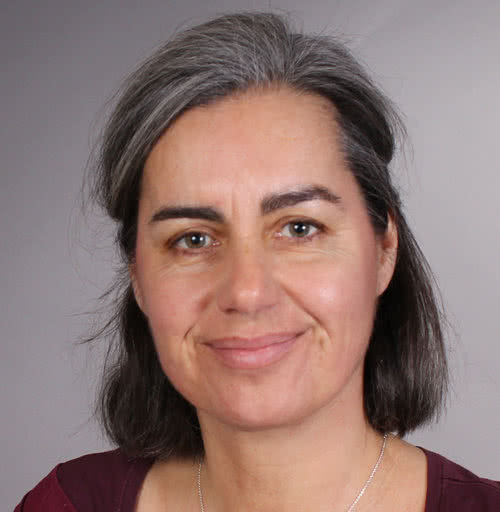 Beate Schmidtke
Beate Schmidtke is the project manager and communication officer for the EUCAnet.ca project since 2004. She brought to the EUCAnet project experience of several projects that she managed with the funds of the European Commission (yearly up to 1.5 million Euros) focusing on implementation of the New Media in the field of culture and education in close collaboration with the Council of Europe and European wide networks (Germany, Italy, Poland, Netherlands).
Since 2004 she concentrates on developing networking and outreach strategies in the field of European Studies in Canada. Past projects developed and managed are the Young Researchers Network in Canada (2005-2007) , the DAAD German Studies network (2005-2008), and the EUCAnet outreach branch for the Canada Europe Transatlantic Dialogue Strategic Knowledge Cluster (2008-2016).
Since 20017 she is responsible for the development and management of the Erasmus+ Jean Monnet projects: Canada Europe Dialogue on Migration (CEDoM), the Communication and Media Strategies for EU Experts in Canada (MSEUCA) and Building capacity for Canada's European Studies community: the European Community Studies Association Canada as a research and outreach hub (ECSACn).
---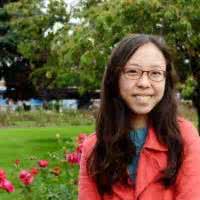 Chorong Kim
Chorong Kim is a graduate student at the Department of Germanic and Slavic and Film Studies. Over the past few years she has been instrumental in producing high quality video contribution to the European Studies Programme. In 2016 she won the Best Documentary Film award (student category) at the Montreal World Film Festival, now in its 40th year. Readers of the Holocaust documents an innovative teaching approach, "Holocaust education outside the box," launched by Charlotte Schallié, a associate professor and director of the European Studies program at UVic. Chorong Kim would be in charge of filming the video clips of the European Union studies scholars in Canada.
---