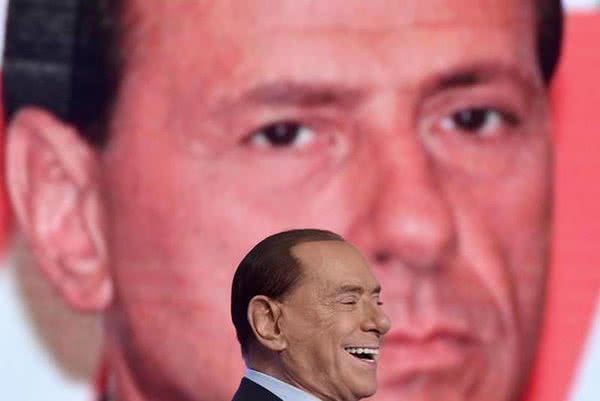 Populist Looking to Make Gains in Italian Election, by Julian M Campisi
By Julian M Campisi, PhD Candidate in Political Science at York University
If current trends and polls are replicated in this weekend's elections, Italians might find themselves with a coalition of Berlusconian neo-populists at the helm.
After a tumultuous 2016 electoral season with surprising results for Brexit, Trump, and other populist gains, 2017 seemed to usher in a measure of calm, with strong victories for the pro-EU Macron in France, Rutte's Liberals in the Netherlands, and another, albeit weaker, win for Chancellor Merkel in Germany. Yet as 2018 grinds on, another looming populist threat beckons, and with it, a real chance for renewed political uncertainty in Europe.
Italy, home to Europe's fourth largest, heavily indebted and perennially stagnant, economy, heads for national elections on March 4th, which will for the first time utilize a new mixed electoral system comprised of first-past-the-post and proportional representation for the Chamber of Deputies and Senate. Thousands of Italian-Canadians will be able to vote for one of the overseas representatives standing for office. Some may have been surprised to hear that the original Billionaire-media-mogul-turned-President, Silvio Berlusconi, is back on the national stage to contest an election at 81 years old, nearly 25 years after his first of three stints as Prime Minister.
Comparisons with Donald Trump abound, but 'Nonno' Silvio, as he has been recently re-branded, is an experienced statesman and political force to be reckoned with. While he cannot technically run for office until at least 2019 due to previous legal battles and convictions for tax fraud, he is appealing at European courts. Regardless, he will be at the helm of the centre-right coalition that leads in the polls. The danger this time, however, is the not only the sideshow of bunga-bunga parties, tax evasion, or centralization of media power, but the moderating façade that Berlusconi's Forza Italia party might provide for the right-wing, anti-immigration and Euroskeptic parties he may yet form a government with, such as Salvini's Lega Nord and the nationalist Fratelli d'Italia.
Curiously, the return to the centre of Italian politics for il cavaliere (the knight), only a few years after his embarrassing resignation in 2011 due to European and global fiscal pressures, has been met with cautious optimism by that same European political class. Given the potential alternatives like the 5-star movement who has for years expressed skepticism for the EU and has sought to upend Italian politics, the far-right parties mentioned above, and the fact that former Prime Minister Renzi's ruling Democratic Party looks set to lose by a wide margin, many Italian citizens and EU politicians see Berlusconi as a 'reliable' centrist option. Yet his coalition partners are the same anti-immigration parties that want to re-establish an Italian currency, subvert European regulations, and crack down on migrants with a law-and-order agenda, and ultimately could take important cabinet posts.
None of this is new in Italy. Berlusconi was ahead of his time in the early 1990's as one of the more convincing leaders to use populist tricks. Much of the preferred dialogue by Italian populist parties is recognizable, along the lines of historical differences, European subservience, economic unfairness, tax redistribution, nationhood and immigration. And while many Italians have for decades put little trust into their government institutions, in recent years there has been a spike in anti-establishment discourse, declining trust in the European order, vitriol against bank bailouts, and extreme reaction to the migrant crises which has disproportionately affected Italy.
This culminated a few weeks ago in a small, central Italian city, Macerata, when, after a young Italian woman was found murdered by a Nigerian migrant who overstayed his residency permit, a right-wing Italian extremist who had previous ties to the Lega Nord, angrily fired shots at a group of African migrants in a café, injuring six. This tragic incident speaks to the social tensions around underemployment, xenophobia and migration, and general economic malaise that have hampered Italy for years, and have now reached a politicized pinnacle this election cycle. Berlusconi characterized this, and the underlying migrant crisis, as a 'social bomb', something that his allies have spoken of for years, while opposing politicians laid blame on the dangerous rhetoric and incitement of the right.
Granted, the nature of politics and coalition-forming in Italy is, at the very least, uncertain, meaning that it is still very difficult to predict a winning group with much of the electorate still undecided, and with different possibilities of governing parties. The instability notwithstanding, nobody should be surprised to see a smiling Nonno Silvio beaming again on his television stations come March 5th.
About the author: Julian Campisi recently completed his PhD in Political Science at York University (2018). He is a postdoctoral researcher at Glendon College and Lecturer at the University of Toronto. His research interests are predominantly in the field of political risk analysis in emerging and developed economies, and the methodologies that underpin risk assessments in the private and public realms. He focuses on how this intersects in the applied sense with institutions, democratic and economic development. He also studies the determinants of FDI at the institutional, political, and socio-cultural levels, and how these can contribute to international business decisions. Julian was a visiting scholar in 2015-16 at LUISS University in Rome, and has recently published in the Journal of Political Risk, Thunderbird International Business Review, and Italian Journal of Public Policy, in addition to other outlets. He completed his MA at UBC Vancouver in European Studies, and his BA at U Ottawa in International Studies. He currently teaches courses on Canadian politics, public relations and global cultures, in addition to providing consulting advice to the political risk industry. He is currently writing a chapter on populism as risk for an edited volume, and a book on the political risk industry.
https://www.eucanet.org/wp-content/uploads/2018/03/ber-mid.jpg
401
600
Christian Tautphaeus
https://www.eucanet.org/wp-content/uploads/2021/06/eucanet-logo.svg
Christian Tautphaeus
2018-03-01 02:56:10
2021-10-05 20:17:36
Populist Looking to Make Gains in Italian Election, by Julian M Campisi