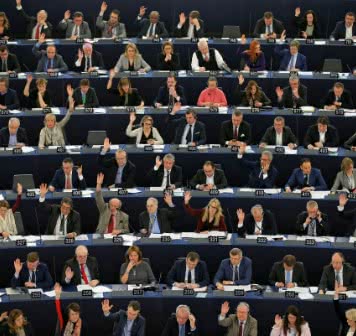 CETA Approved by the European Parliament. What next?, by Patrick Leblond
By Patrick Leblond, University of Ottawa
Today, the European Parliament approved the Comprehensive Economic and Trade Agreement (CETA) with Canada. Once the Canadian parliament has had a chance to have its say on the agreement, which could happen in the coming weeks, CETA will come into effect sometime in the summer. However, only about 90-95% of the agreement will come into effect since CETA will only be applying provisionally in the EU pending ratification by the national parliaments of the EU's member states, given that CETA is what Europeans call a "mixed agreement" (i.e. It involved both EU-level as well as national-level competencies). CETA's coming into force is good news for the Canadian economy since it will immediately eliminate tariffs on most goods traded between Canada and the EU. Canadian firms will not only be able to export their goods to the EU tariff free but import production inputs at a cheaper price. Another important feature about CETA is that it will also give Canadian firms easier access to the EU's vast public procurement market. Given the protectionist stance adopted by the Trump administration and the apparent failure of the EU-US Transatlantic Trade and Investment Partnership, European firms may see Canada has a good base for doing business in North America, which should help increase investments from Europe into the Canadian economy. Finally, CETA is much more than eliminating tariffs. It is also very much about Canada-EU cooperation to remove so-called "beyond-the-border" barriers to trade and investment that are caused by differing regulations, standards, rules and processes. This collaborative work can only really begin once CETA comes into force. This means that Canadian governments (federal and provincial) and their EU counterparts have a lot of work to do in the coming months and years to reduce, if not remove, these non-tariff barriers.
For more information on 'Making the Most of CETA', klick here.
Patrick Leblond is associate professors in the Graduate School of Public and International Affairs at the University of Ottawa. Owing to his training and experience in business, economics and international relations, Patrick Leblond's expertise concerns questions relating to global economic governance and international and comparative political economy, more specifically those that deal with international finance and money, international economic integration as well as business-government relations. His regional expertise focuses on Europe and North America.
https://www.eucanet.org/wp-content/uploads/2021/04/euceta.jpg
336
356
Christian Tautphaeus
https://www.eucanet.org/wp-content/uploads/2021/06/eucanet-logo.svg
Christian Tautphaeus
2017-02-15 02:12:04
2021-10-05 20:43:47
CETA Approved by the European Parliament. What next?, by Patrick Leblond