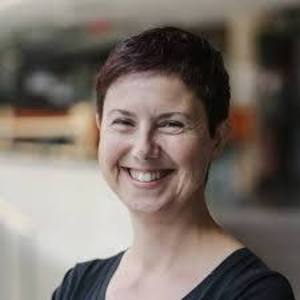 Featured Experts: Dr. Elisabeth Vallet, University of Quebec at Montreal
Professor Elisabeth Vallet is a regular contributor to national and international media.
Fields of expertise: Transatlantic relations and EU-US constitutional analysis, International Relations and Foreign Policy.
Contact info: vallet.elisabeth@uqam.ca
EUCAnet invited Elisabeth Vallet to share some tips and advice about her outreach expertise:
"The message is the key: whether in a opinion piece for a newspaper or an interview, one must ask him or herself before entering the studio, what will the message be. The main idea (pré-interview talks with the journalist may help in that regard, providing that the interview goes accordingly) needs to be clear and stated early on. As for social media, the outreach it allows is definitely interesting and can also provide for interesting opportunity, it can also be a trap, a place where an academic exposes him or herself more than necessary. As an academic, there is also the need to be careful in retweeting or reposting information, in order to avoid any thing that would induce a perceived bias in his or her research in the future."
"More than ever before, the public tends to mistrust science, scientists and academia. This era seems prone to conspiracy theories. Hence the public is looking for answers one can grasp without having to go through the entire literature on the matter. And academia needs to adjust. We need to explain, in simple words without sacrificing too much of the complexity of the phenomenon we study, what we know. We also owe that to the society, since most of us do rely at least partially on public research funds. It is finally our responsibility to make sure that our research adds to the collective knowledge and wealth."
For more informations about the media appearances and contributions of our academic experts, please visit the following page.
https://www.eucanet.org/wp-content/uploads/2021/05/z-elisabeth.jpg
300
300
Fazila Mat
https://www.eucanet.org/wp-content/uploads/2021/06/eucanet-logo.svg
Fazila Mat
2019-08-30 09:17:00
2021-07-29 18:05:23
Featured Experts: Dr. Elisabeth Vallet, University of Quebec at Montreal