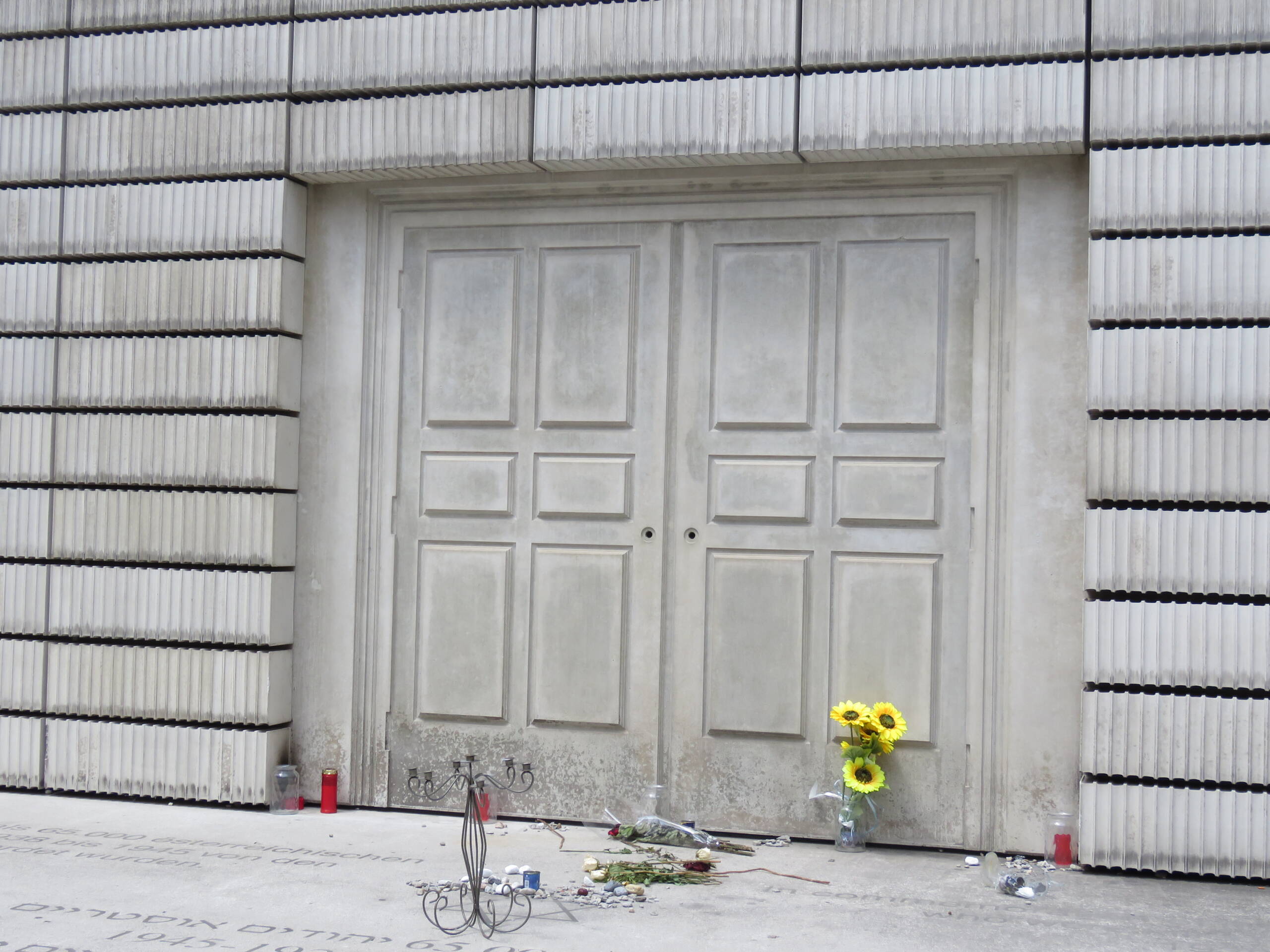 In the traditional centre of Jewish life in Vienna
Our guided tour through Vienna on the first day of the Study Tour in European Memory Politics led us, among other sites, to the Judenplatz (Jew Square), a town square in the city centre that used to be the traditional centre of Jewish life and the Viennese Jewish Community (already established in the Middle Ages). The square is a dramatic depiction of the treatment of Jews in the city and the country. Slightly hidden from plain sight, yet towering over the square, there is the plague from the Middle Ages that celebrates the pogrom against the city's Jewish community in the most gruesome terms. In 1421, the entire Jewish population of the city was expelled and murdered. Not too many visitors to the square might realize what this plague actually praises as its inscription is in Latin. Still, the glorification of aggression against the Jews in Vienna at the time reflects the anti-Semitism that has been a permanent feature of European history and the driving force behind the discrimination, if not open violence that this group has experienced over and over again.
Opposite from the ancient plague is theMemorial to the Austrian Jewish Victims of the Shoah that commemorates the 65.000 Viennese Jews murdered by the Nazi regime (created by the British artist Rachel Whiteread in 1995). The impressive concrete cube represents an introverted library that cannot be accessed (the door handles are non-existent). The countless books denote these victims of the Holocaust and their life stories that were never fully written. The monument is also a site of memory for an old synagogue, which was destroyed in the pogroms of the 13th Century. Mesmerized by the memorial and its eerie atmosphere of loss, one can easily disregard how difficult it has been for Austrian society to openly acknowledge its role in the Shoah. Actually, the Memorial in the Judenplatz came into being after a long political struggle and due to an initiative by Simon Wiesenthal who felt that the Jewish victims of Holocaust did not have a proper commemorative space in Vienna as the Austrian capital.
And in between these two memorials towers Gotthold Lessing, the 18th Century German philosopher and dramatist, whose play Nathan the Wise pleaded for a kind of religious tolerance that the Jewish community could only very rarely enjoy in Europe. The National Socialists confiscated the original Lessing memorial in 1940 and used its material for producing weapons. It returned to its original spot in 1981.
How many stories and memories in one square!
Oliver Schmidtke, Departments of History and Political Studies, Director of the Centre for Global Studies, University of Victoria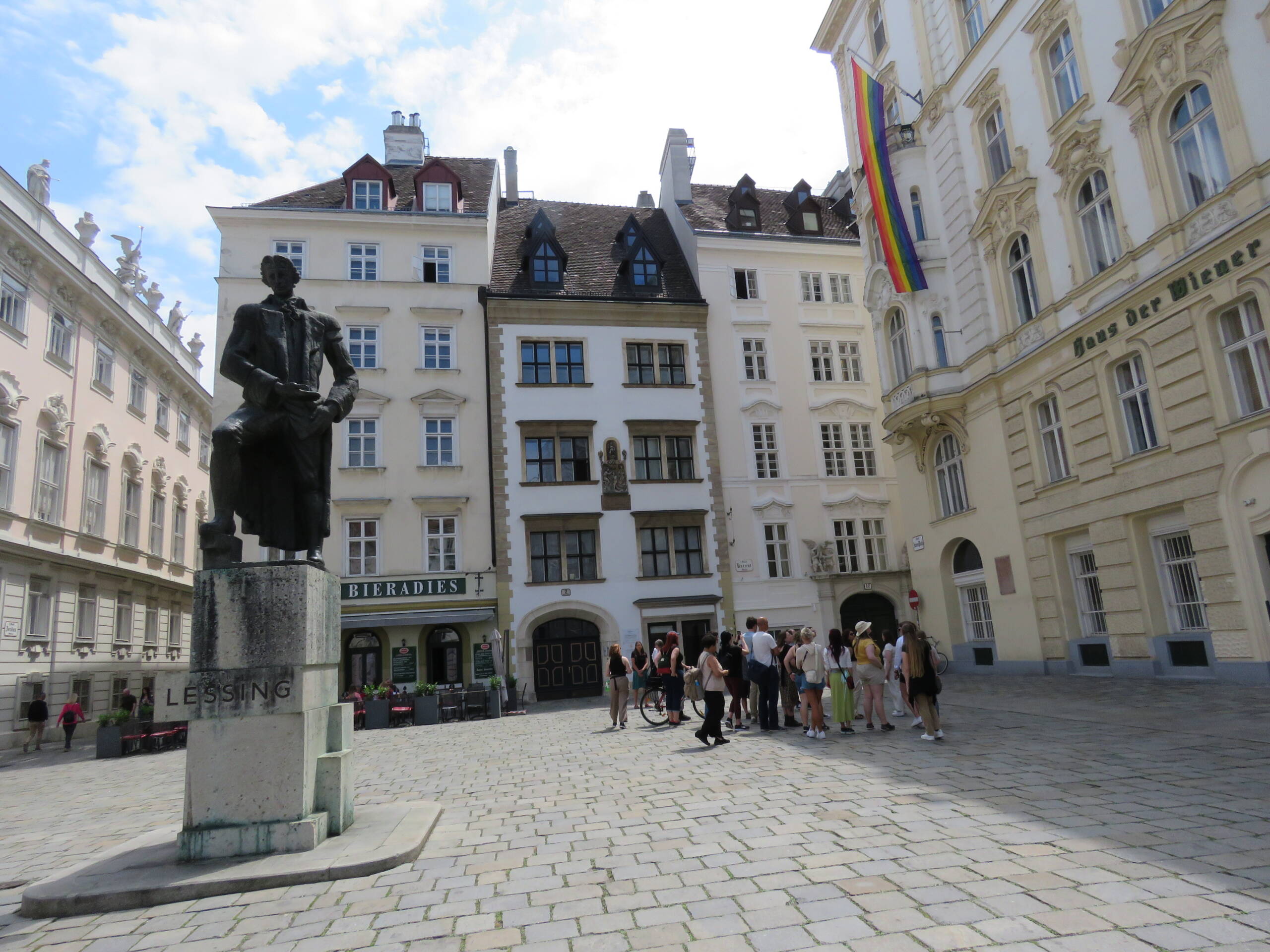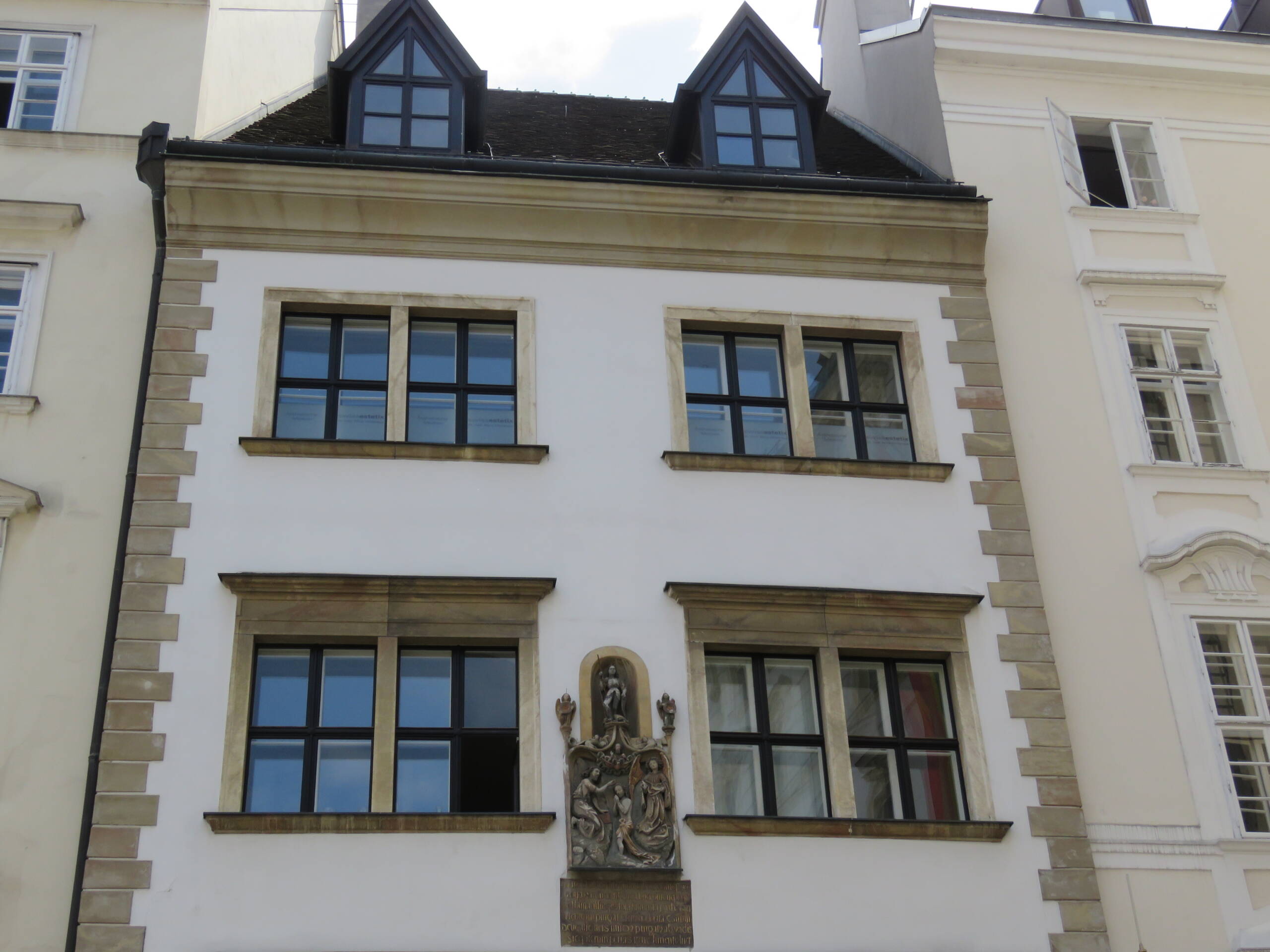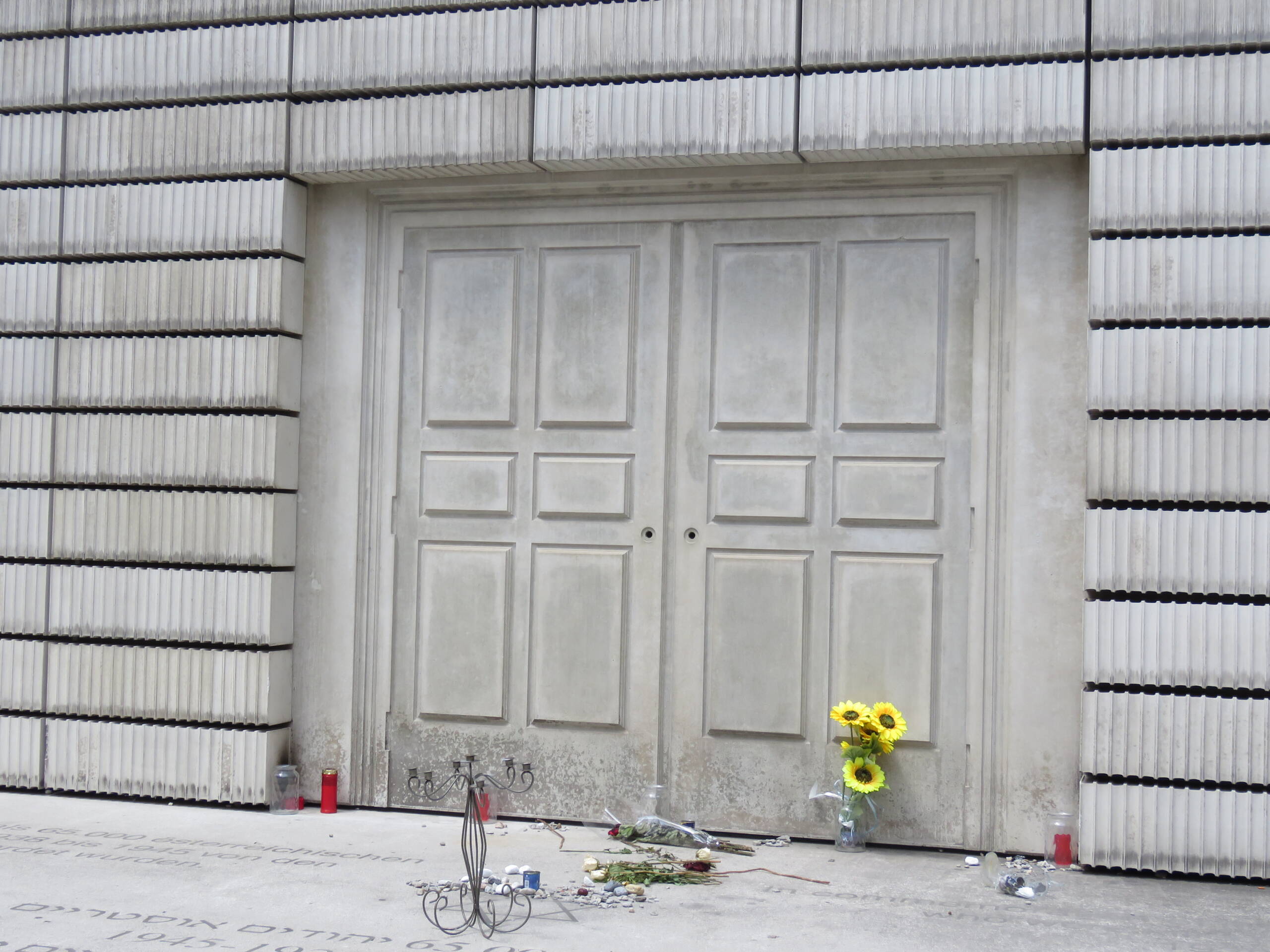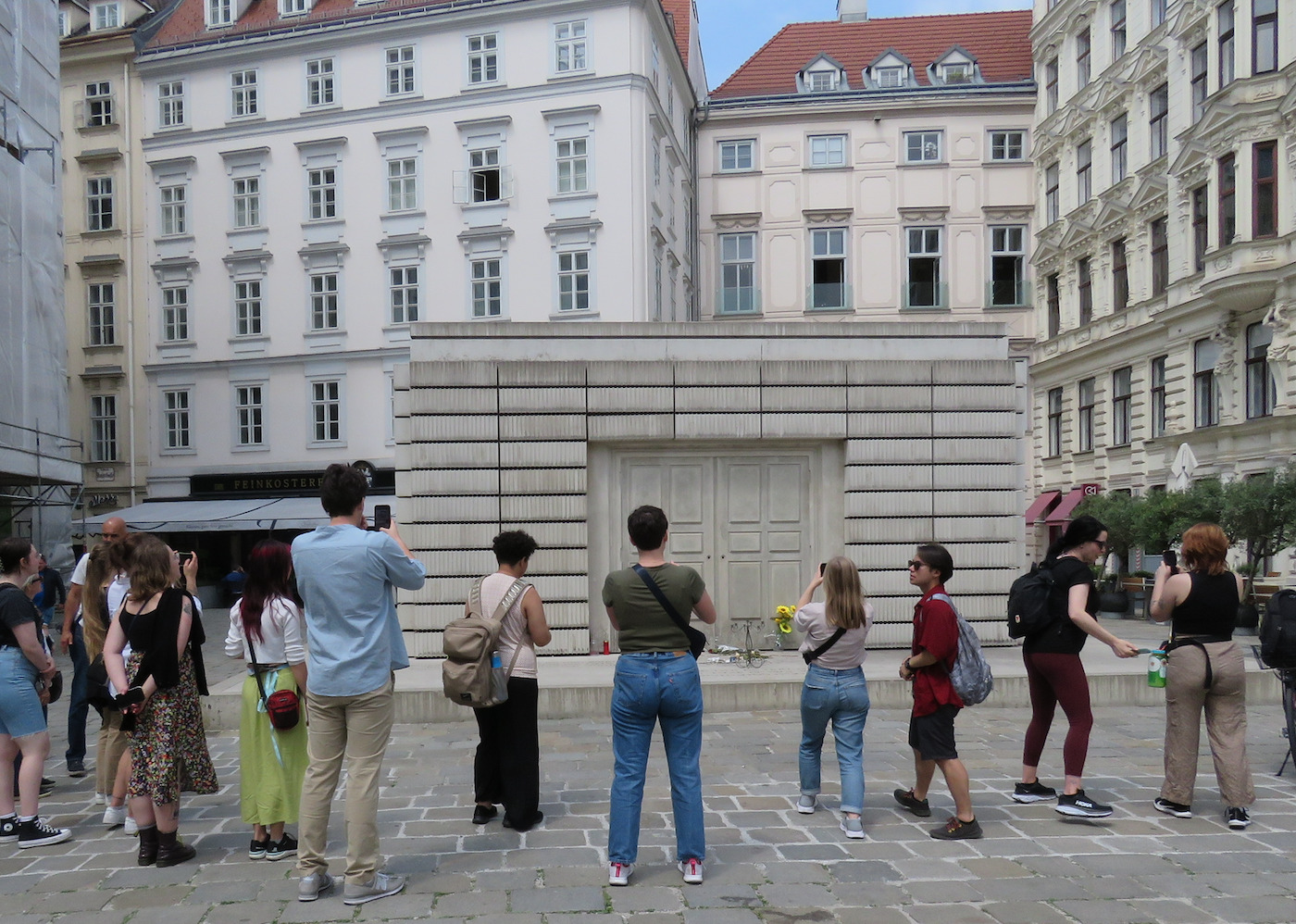 https://www.eucanet.org/wp-content/uploads/2023/06/IMG_1097-scaled.jpg
1920
2560
Beate Schmidtke
https://www.eucanet.org/wp-content/uploads/2021/06/eucanet-logo.svg
Beate Schmidtke
2023-06-05 00:06:01
2023-07-03 13:51:12
In the traditional centre of Jewish life in Vienna