CEDoD
CEDoD / About &Team / News & Commentary / Events
CEDoD stands for Canada - Europe Dialogue on Democracy: Democratic deficit and the rise of populism in Europe

 This project is co-funded by the Erasmus+ Jean Monnet Action of the European Union and the Centre for Global Studies, University of Victoria (UVic). 
The European Union support for the production of publications does not constitute an endorsement of the contents which reflect the views only of the authors, and cannot be held responsi­ble for any use which may be made of the information contained therein.
CEDoD (2018-2020) brings together a core group of multidisciplinary researchers at UVic to create a transatlantic scholarly network designed to facilitate a multilogue between civic society actors, academics and policymakers regarding populism and democracy in the European Union (by enticing and steering a discussion). The key objective is the creation of a vibrant research network focused on knowledge dissemination initiatives and engagement strategies targeting scholars, public policy stakeholders and civic society organizations. The principal idea behind the project is to engage Canada-EU experts in a transatlantic dialogue about European integration through the lens of democracy and populism.
 Background
Like many liberal democracies today, European democracies face severe challenges and, in some case, are immersed in a phase of regression. The hollowing-out of democratic procedures and institutions affects national and European levels of governance alike. Many citizens feel alienated from political institutions and a generalized disdain for politics is gaining strength, a process that political and academic commentators have described as a crisis of liberal democracy. This crisis has fueled a dramatic rise in right-wing populism and nationalism that mobilizes anti-immigrant and anti-EU sentiments. Yet, while policymakers and academics grapple with this growing challenge, networks of citizens and civil society institutions present an array of alternative ways in which this democratic crisis can be addressed.  
Project activities and services
Against this backdrop, this project proposes the use of the University of Victoria's exceptional scholarly expertise and established knowledge mobilization capacity for the creation of a transatlantic research network on democracy and populism in Europe with a strong emphasis on knowledge sharing, innovation, and outreach activities. The core idea of this project is that bringing together leading scholars from Canada and the EU will create a much needed comparative transatlantic perspective on current challenges to democratic governance and how it can be reinvigorated. The proposed research network will be able to draw on top-notch experts from a variety of national contexts and already existing projects (such as UNREST that looks at the attraction of nationalist movements in spite of the experience of the two world wars). The focus of the joint transatlantic effort will be twofold: identify the factors that have contributed to the 'crisis of democracy' and the rise of the populist right (roundtable1; blogs; online interviews; media alerts; publication); and the responses to the crisis and established governance models with a particular view to civil society initiatives (roundtable2; blogs; online interviews; media alerts; publication). This project will build on a robust record of accomplishment related to past and ongoing international research projects as well as the multi-year experience of the virtual EUCAnet project (www.eucanet.org) with its multi-functional expert database of European Studies scholars and its comprehensive dissemination platform.
---
Team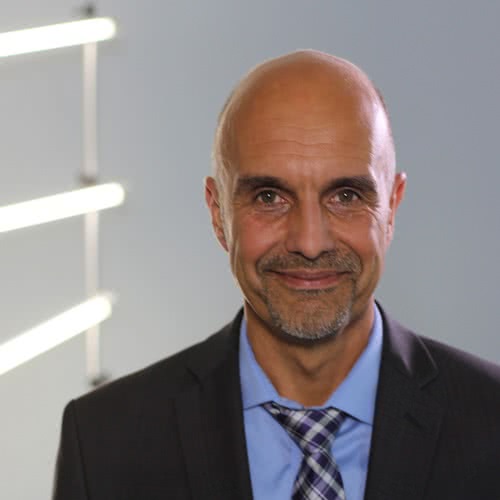 Oliver Schmidtke
Team Lead
Director of the Center for Global Studies, University of Victoria
Oliver Schmidtke is director of the Centre for Global Studies at the University of Victoria. He is a UVic European Studies Scholar and a former Jean Monnet   Chair in European History and Politics in the Departments of History and Political Science at the University of Victoria. He received his PhD from the European University Institute (EUI, Florence) in 1995. He then worked at Humboldt University Berlin (1995-1998) and held a J.F. Kennedy post-doctoral fellowship at Harvard University. Since 1999 he has been at the University of Victoria. During this time he was a research fellow at the University of Bonn, a Fernand Braudel Senior Scholar at the EUI (2007) and Marie Curie Fellow at Hamburg University (2011).
Oliver Schmidtke is author or editor of fourteen books and has published over 80 articles in scholarly journals and edited volumes. Over the last 10 years he has been a driving force in promoting European and EU Studies at UVic and in Canada: From 2005 to 2008 he was the Director of European Studies at UVic and from 2004-2006 he served as the president of the European Community Studies Association Canada. In addition, he was the Domain Leader for Metropolis BC (2008-2012) and the leader of the Canada-wide research group for the Canada-Europe Transatlantic Dialogue project (2007-2013) organizing comparative transatlantic research in the fields of migration and citizenship studies.
---
Project co-ordinators: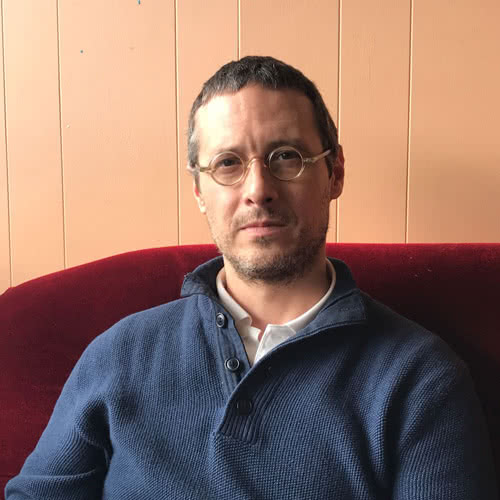 Pablo Ouziel
Academic Liaison, University of Victoria
This email address is being protected from spambots. You need JavaScript enabled to view it.
Pablo Ouziel obtained his PhD in political science in 2016 from the University of Victoria. Currently he is a James Tully Post-Doctoral Fellow, and Visiting Postdoctoral Scholar at the Centre for Global Studies (CFGS), University of Victoria. Working on a project titled "Towards democratic responses to the crisis of democracy in Spain: Forms of Participatory and Representative Civic Engagement". His research interests include public philosophy, collective presences, horizontality, nonviolence and civic democracy. By standing within the tradition of public philosophy, the core of his work is centred on excavating networks of individuals governing themselves in numerous ways that supersede our current structures of representative government.
As of 2018, he is working in the Borders in Globalization (BIG) project funded by SSHRC and Erasmus+ Jean Monnet Programme, and is contributing to the EUCAnet (Europe Canada Network) project operated with the support of the Jean Monnet Project CEDoM. Pablo is a member of the International Study Group On New Forms Of Public Agency, at the École des hautes études en sciences sociales (EHESS), and is on the editorial board of IC Revista Científica de Información y comunicación.
---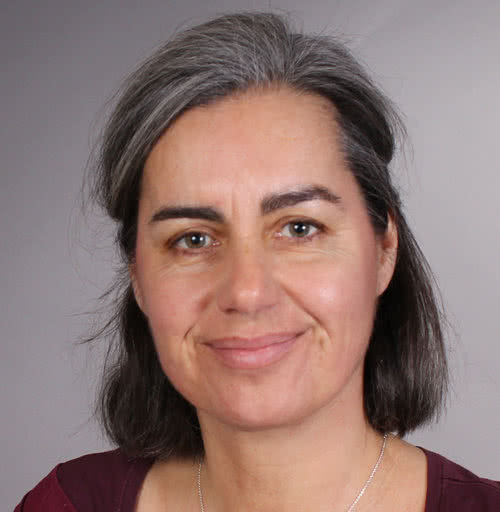 Beate Schmidtke
EUCAnet Project Manager, University of Victoria
Beate Schmidtke is the project manager and communication officer for the EUCAnet.ca project since 2004. She brought to the EUCAnet project experience of several projects that she managed with the funds of the European Commission (yearly up to 1.5 million Euros) focusing on implementation of the New Media in the field of culture and education in close collaboration with the Council of Europe and European wide networks (Germany, Italy, Poland, Netherlands).
Since 2004 she concentrates on developing networking and outreach strategies in the field of European Studies in Canada. Past projects developed and managed are the Young Researchers Network in Canada (2005-2007) , the DAAD German Studies network (2005-2008), and the EUCAnet outreach branch for the Canada Europe Transatlantic Dialogue Strategic Knowledge Cluster (2008-2016).
Since 20017 she is responsible for the development and management of the Erasmus+ Jean Monnet projects: Canada Europe Dialogue on Migration (CEDoM), the Communication and Media Strategies for EU Experts in Canada (MSEUCA) and Building capacity for Canada's European Studies community: the European Community Studies Association Canada as a research and outreach hub (ECSACn).
---
Project contributors:
Dr. James Hamilton Tully 
Distinguished Professor of Political Science, Law, Indigenous Governance and Philosophy at the University of Victoria
After completing his BA at UBC and PhD at the University of Cambridge he taught in the departments of Philosophy and Political Science at McGill University 1977-96. He was Professor and Chair of the Department of Political Science at UVic 1996-01. In 2001-03 he was the inaugural Henry N.R. Jackman Distinguished Professor in Philosophical Studies at the University of Toronto in the departments of Philosophy and Political Science and the Faculty of Law. In 2003 he returned to UVic.
He is Fellow of the Royal Society of Canada and Emeritus Fellow of the Trudeau Foundation. In 2010 he was awarded the Killam Prize in the Humanities for his outstanding contribution to scholarship and Canadian public life. In May 2014, he was awarded the David H. Turpin Gold Medal for Career Achievement in Research.
His two-volume work, Public Philosophy in a New Key (Cambridge University Press 2008), was awarded the C.B. Macpherson Prize by the Canadian Political Science Association for the best book in political theory written in English or French in Canada 2008-10. He is consulting editor of the journals Political Theory and Global Constitutionalism, co-editor of the Clarendon Works of John Locke and former co-editor of the Cambridge Ideas in Context Series. He has published 11 authored & edited volumes and 90 chapters and articles on political theory, the history of political thought, Canadian political and legal theory and Indigenous politics. 
Dr. Antje Wiener
Chair of Political Science, especially Global Governance at the Faculty of Economics and Social Sciences at the University of Hamburg
Antje Wiener obtained her PhD in Political Science at Carleton University, Canada (1996) and an MA in Political Science at the Free University of Berlin (1989). She was awarded a personal chair at Queen's University Belfast in 2002 and membership of the Academy of Social Sciences in the UK in 2011.
She currently holds the Chair of Political Science, especially Global Governance at the Faculty of Economics and Social Sciences at the University of Hamburg where she is also a member of the Research Council of the Centre for Globalisation and Governance. Before coming to Hamburg in 2009 she was a Professor of Politics and International Relations at the University of Bath and a Professor of International Studies at the Queen's University of Belfast.
She is a founding editor of Global Constitutionalism and associate editor of the European Political Science Review, and has published numerous books on international relations theory and European integration.
Her research interests are in international relations theory, global constitutionalism, international political theory and international law. Dr Wiener's current research projects focus on global constitutionalism, fisheries governance, global citizenship and the concept of community in the global realm.
Dr. Peter Kraus
Professor of Political Science and Director of the Centre of Canadian Studies at the Faculty of Philosophy and Social Sciences, Augsburg University
Peter Kraus obtained his PhD in  Political  Science from the  Department  of  Social  Sciences at Johann Wolfgang Goethe University in Frankfurt. He is Professor of Political Science and Director of the Centre of Canadian Studies at the Faculty of Philosophy and Social Sciences, Augsburg University. He is also a consulting expert to the German Bundestag, "NSA" Investigation Committee, and Member of the Executive Board and Interdisciplinarity Manager of the FP7 Project "Mobility and Inclusion in Multilingual Europe" (MIME). He has previously served as Chair of the Research Networking programme "Responding to Complex Diversity in Europe and Canada" (RECODE), sponsored by the European Science Foundation (ESF), and has been Editor in Chief of the RECODE Online Working Paper Series. He has been an International Visiting Professor at the Department of Political Science, Universitat Pompeu Fabra on numerous occasions.
Dr. Francisco Colom González 
Professor of Research (tenured) of the Centre for Humanities and Social Sciences at the Spanish National Research Council (CSIC).
Francisco Colom Gonzáles obtained his Ph.D. in Philosophy (1991) at the Universidad Complutense, in Madrid, and his Diploma in Political Science and Constitutional Law (1991) at the Centre for Political and Constitutional Studies, Madrid. He undertook post-graduate studies at the Free University of Berlin (Germany; 1985-86) and postdoctoral research at McGill University (Montreal, Canada; 1992). From 1992 until 1994 he was Associate Professor of Political Sociology at the Public University of Navarre (Pamplona, Spain). He has also been visiting professor and research visitor in several Latin-American, Canadian and European universities. During the years 2000-2005 he was the president of the Ibero-American Association of Political Philosophy, and between 1998 and 2006 the Vicedirector of the Institute of Philosophy of the CSIC. He has been the president of the Spanish Association for Canadian Studies/Association Espagnole d'Études Canadiennes.
His work has mainly dealt with the normative relations between culture, political identity and social change.
The last projects he has directed are Intercultural Justice: Norms, Subjects and Cultures in Diverse Societies (2009-2011) and Philosophy and the Political Space. A topological Approach to Politics and Democracy (2013-2015). He is currently a member of the European research project Unsettling Remembering and social Cohesion in Europe (UNREST) of the H2020 Programme (Reflective Society) and is directing a new project on The Political Philosophy of the City (2017-2019). He has also participated in the Pluralism Think Tank of the Global Centre for Pluralism (Canada).
Dr. Boyan Znepolski
Associate Professor at the Department of Sociology, Sofia University St. Kliment Ohridski
Boyan Znepolski obtained his PhD in philosophy and social sciences, at Ecole des hautes études en sciences sociales (EHESS), in Paris. Currently he is Associate Professor at the Department of Sociology, Sofia University St. Kliment Ohridski. He has been a visiting Fellow at EHESS; a returning Scholar at HESP, Open Society Institute, Budapest; a visiting Fellow at the Netherlands Institute for Advanced Study in the Humanities and Social Sciences (NIAS); an Invited Researcher at the Maison des Sciences de l'Homme – Nord Pas de Calais (University of Lille III «Charles de Gaulle»); has participated in the International Project "Renewing the Higher Education in Social Sciences in Bulgaria: Interdisciplinarity and Harmonisation with the European Standards", Humboldt University (Berlin, Germany); and has been an Invited Researcher at Maison des Sciences de l'Homme in Paris. His research interests include sociology of culture, methodology of social sciences, hermeneutics, and critical theory. He is the author of Hermeneutic Paradigms (2004, in Bulgarian) and The Limits of the Subject (2007, in Bulgarian). He is editor of Critique & Humanity.
Dr. Lasse Thomassen
Reader in Political Theory in the Department of Politics at Queen Mary
After completing his PhD in Ideology and Discourse Analysis at the University of Essex, Lasse Thomassen taught there for two years and then moved to the University of Limerick. He joined Queen Mary, University of London in 2007, and from 2008 to 2011 he was a García Pelayo Fellow at the Centro de Estudios Políticos y Constitucionales in Madrid. He is currently a Reader in Political Theory in the Department of Politics at Queen Mary. In 2019 he will be a Marie Curie fellow at the University of Copenhagen. He is the author of Deconstructing Habermas (Routledge, 2007) and editor of The Derrida-Habermas Reader (Edinburgh UP, 2006) and Radical Democracy (Manchester UP, 2005). He is also editor of European Political Science.
Emmanuel Brunet- Jailly
Emmanuel Brunet-Jailly is Director of the UVic-JM Centre of Excellence, and a former Jean Monnet Professor in European Urban and Border Region Policy, Professor at the School of Public Administration, Co-director of the Local Government Institute, and Co-Director of the European Studies Program, Chief Editor of Journal of Borderland Studies until 2008. He was the conference chair (2006 & 20008) and then president (2008-2012) of the European Union Studies Association-Canada.
Key research areas are comparative urban governance, and the governance of cross-border regions, with a specific focus on comparative decentralization, horizontal and vertical governance, and the theorization of cross-border regions. In the last 10 years his research work has appeared /forthcoming in 7 books and guest edited scholarly journals, and over 90 articles and book chapters in refereed journals and presses. His book, Borderlands – comparing border security in North America and Europe, won the Association of Borderlands Studies, Silver Award, 2008. His most recent work is a three-volume encyclopaedia of border disputes Border Disputes (2015) ABC-Clio/Praeger.