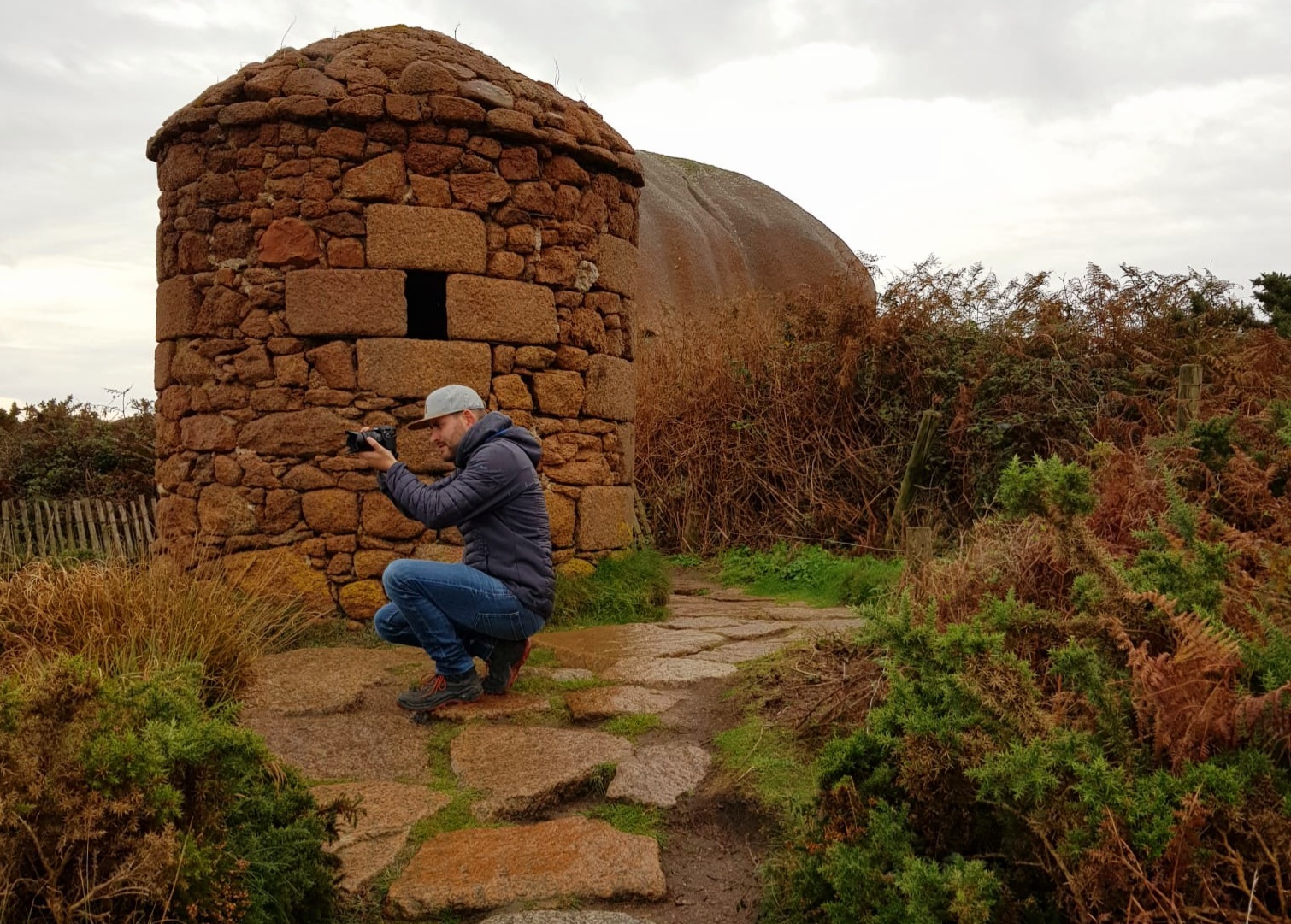 A long-distance relationship: online internship in Canada and Germany
By Christian Tautphäus, University of Applied Sciences Kehl, Intern Spring / Summer 2021
How do you find an exciting internship in an international setting during COVID-19 times?  In my case I could luckily fall back on a collaboration between my University and the University of Victoria, especially the teams at EUCAnet and the Centre for Global Studies, in combination with a very welcoming remote work environment.
During my second year as an MA-student in the program European Public Administration in Germany I had to fulfill a half-year internship abroad. However, this time period fell right into the height of the COVID-19 pandemic, so my hopes for an eye-opening and engaging time abroad started to vanish more and more. During my search for an internship, I luckily came across the EUCAnet team and the Centre for Global Studies at the University of Victoria, after a friend of mine raved about his internship with the University in Canada.
While an actual on-sight visit to Victoria (British Columbia) is still nearly impossible, the internship with EUCAnet allows me to gain the intercultural and international work experience I am so keen to pursue, but that I have been so afraid to miss out on due to the pandemic.
Some of my key interests coming into this internship were to learn about a working environment that is both international and promotes digital workspaces. For my future career, which I see in international environmental policy, both topics play a major role. The nature of EUCAnet's projects lays in international cooperation, which the team displays in its diversity. I have the opportunity to work and collaborate with a team of young professionals from all over Europe and North America, all while getting more and more familiar with the means of a digital workspace.
The internship has not only the framework that I had hoped for, but also the working environment. As an intern I never feel like a less important team member, but as an equal and important member in the team. Horizontal collaboration within the international team is a term lived by. As such, access to supervisors and fellow team members is made very easy through innovative ways of quick and uncomplicated digital communication. The principal of the open-door policy clearly works in digital format.
Similarly, self-initiative, creative thinking and the exploration of own ideas are also valued and encouraged, which is another reason for me to enjoy this internship so much. The diverse tasks and topics we work on during my time in the team range from website development work to scripting videos about memory politics, which are both very important and up to date topics and tasks in their own ways.
Yet, one of the things I enjoy the most about my internship with EUCAnet, is the knowledge to be part of the effort to build and extend international relations, and as such to be part of a bigger picture. To be able to participate and see that work and collaboration across continents actually works was a great experience. But to experience how much work, effort and passion goes into the upkeep of international collaborations was astonishing and reassuring at the same time, given the current global tendencies of shut borders, nationalism, and separation.
I am grateful to the EUCAnet and the CFGS team for welcoming me in such a warm way and for being a great group of colleagues to collaborate with on many different tasks during my internship. While I miss out on the incredible nature of Vancouver Island and the culture of Victoria, I for sure do not miss out on being able to spend my internship with great people and inspiring work.
About the author: Christian Tautphäus supports the EUCAnet Team during a six month long internship. He holds a BA in Public Management and is currently pursuing a master's degree in European Public Administration at the University of Applied Sciences Kehl, Germany. Next to international relations his major field of interest is environmental policy.
https://www.eucanet.org/wp-content/uploads/2021/08/IMG-20191030-WA0010.jpg
1081
1510
Beate Schmidtke
https://www.eucanet.org/wp-content/uploads/2021/06/eucanet-logo.svg
Beate Schmidtke
2021-08-09 02:06:05
2021-09-22 10:46:43
A long-distance relationship: online internship in Canada and Germany