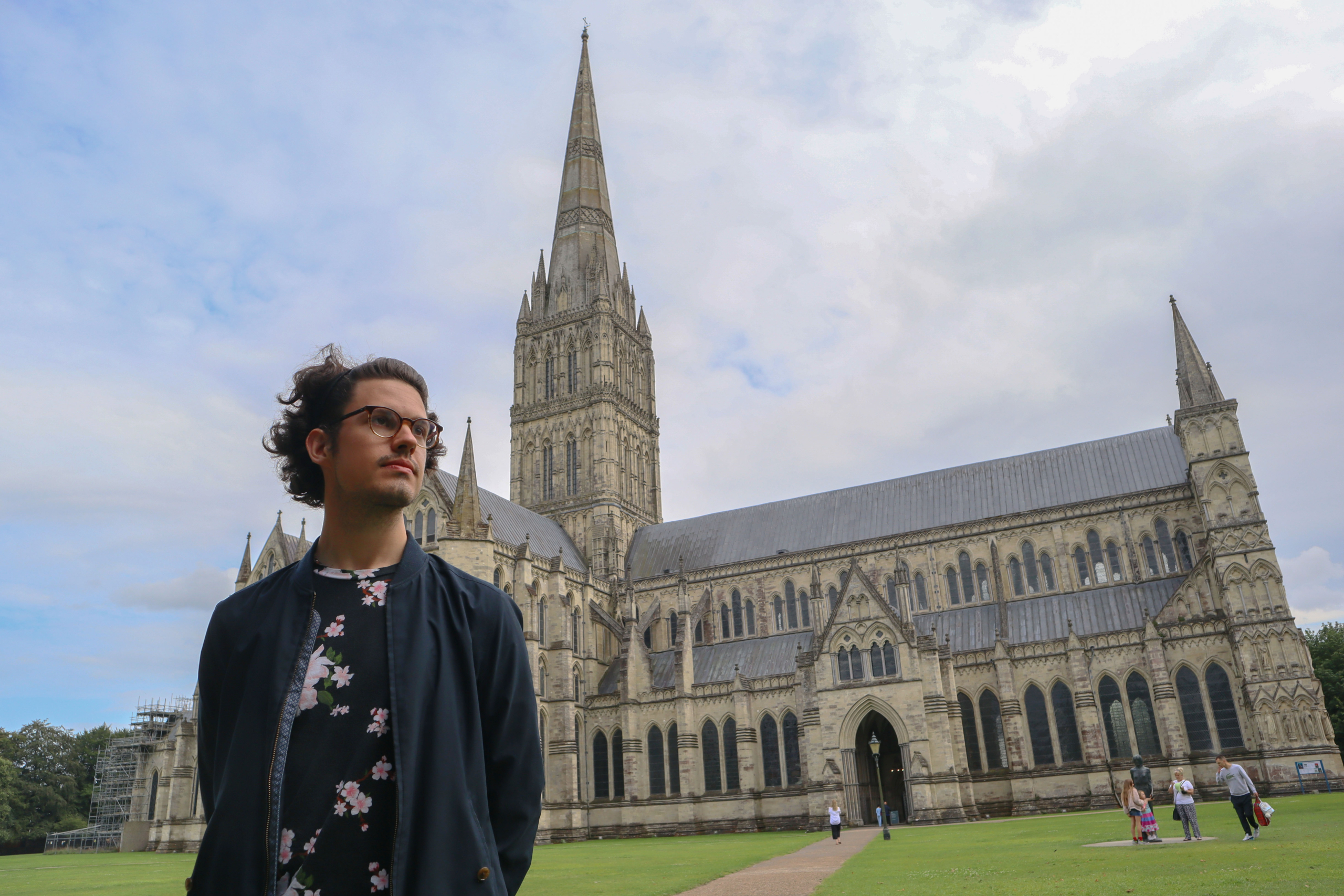 A Transatlantic Collaboration from Canada, to Germany, to England
By Laurence Claussen, MA University of British Columbia – EUCAnet intern Summer 2021
As a young scholar one is sometimes presented with opportunities to directly engage with international researchers. In my case, while an MA student at the University of British Columbia's department of Political Science, I was lucky to receive an email in January 2020 about an essay contest on democracy and populism at the University of Victoria (UVic). The contest was part of an EU project in Canada promoted by the Europe-Canada Network outreach platform, and it came with a chance to attend a conference at UVic. Although my essay didn't win, I was still invited to the conference. I went without many expectations, but this moment was the start of my exciting collaboration with the EUCAnet team at the Centre for Global Studies.
The conference, entitled Constitutionalism in the Age of Populism, took place in March 2021. It was the first academic conference I ever attended. After two days, I gained insight on how the international academic community actually functions, how ideas and papers are debated and improved. Moreover, I had the opportunity to ask questions and network, to share my thoughts and receive thoughtful answers from first-rate scholars. It was a fruitful experience. I gained confidence in myself, realizing that I could move easily in such circles if I was willing to try. I also got to see Victoria for the first time, which was a joy in its own right.
Although I didn't realize it at the time, I was extremely lucky for this trip. Just a few days after I arrived back in Vancouver, the pandemic officially landed, and the long lockdown began. Nonetheless, a collaboration had begun, and it continued to flourish.
In the summer of 2020 EUCAnet's co-director, Beate Schmidtke, invited me to write a policy memo on democratic issues for the European Communities Studies Association, another network that EUCAnet promotes with help from the Erasmus+ program of the European Union. I said yes, and once again I could build my professional standing and have my work recognized. This was also the first time I received financial compensation for my research, and it helped me place greater value in my writing and ideas.
After completing my degree, and with these experiences in mind, I contacted EUCAnet to inquire about further collaboration with the Network. I was then and remain based in London, and worried that the distance would disqualify me. However, I quickly received a positive response. And, in late April 2021, over Zoom, I agreed to a remote internship program with EUCAnet and its parent-institution: the Centre for Global Studies.
My internship started in May. Most of my work has involved assisting in the launch of the new EUCAnet website, producing educational materials on issues of memory politics, tracking available funding streams, and assisting in the Centre's communications. With all these projects I have been part of a team, working horizontally and internationally with fellow interns and Network associates.
Through this work, I now better understand and appreciate the process through which project goals become realities; every webinar or database takes a number of patient, hardworking people carefully putting plans into fruition. And as a part of this process, I have to adapt and adjust to the needs of my team, understanding how other people like to work and what knowledge they might offer.  I have also learned to work effectively remotely, something my university experience alone couldn't quite offer. Remote work obviously involves adjusting to technologies like Zoom and Slack, but more importantly it means being a strong, consistent communicator, and being there for your team even when inconveniences get in the way.
These insights have all been valuable, but in a broader sense my internship at EUCAnet has been rewarding because, as part of an international team trading perspectives across three countries, my sense of what's professionally possible has expanded. International research networks might seem nebulous from a distance. Being part of one, however, has taught me how valuable and productive horizontal collaboration can be.
In all these ways, my ongoing time with EUCAnet has helped me grow, moving my career forward in a challenging and unusual time. It remains a great surprise that all this arose from a single essay contest. I am certainly grateful for the serendipitous department email that started it all.
About the author: Laurence Claussen graduated from the University of British Columbia in November 2020 with an MA in Political Science. His thesis focused on whether the US president promotes bipartisan policy-making, but he also focused on migration politics, ethics in democracy, and public opinion while at UBC. He received his BA in History from the University of Aberdeen. His studies there focused on Western European political and legal history, as well as Western ethics and English literature. Laurence currently runs a blog on politics and history and intends to pursue a career in the US Foreign Service.
For more on our interns visit News from our Team
https://www.eucanet.org/wp-content/uploads/2021/08/Claussen-Internship-Post-scaled.jpg
1707
2560
Laurence Claussen
https://www.eucanet.org/wp-content/uploads/2021/06/eucanet-logo.svg
Laurence Claussen
2021-08-02 13:44:05
2021-09-22 10:50:06
A Transatlantic Collaboration from Canada, to Germany, to England