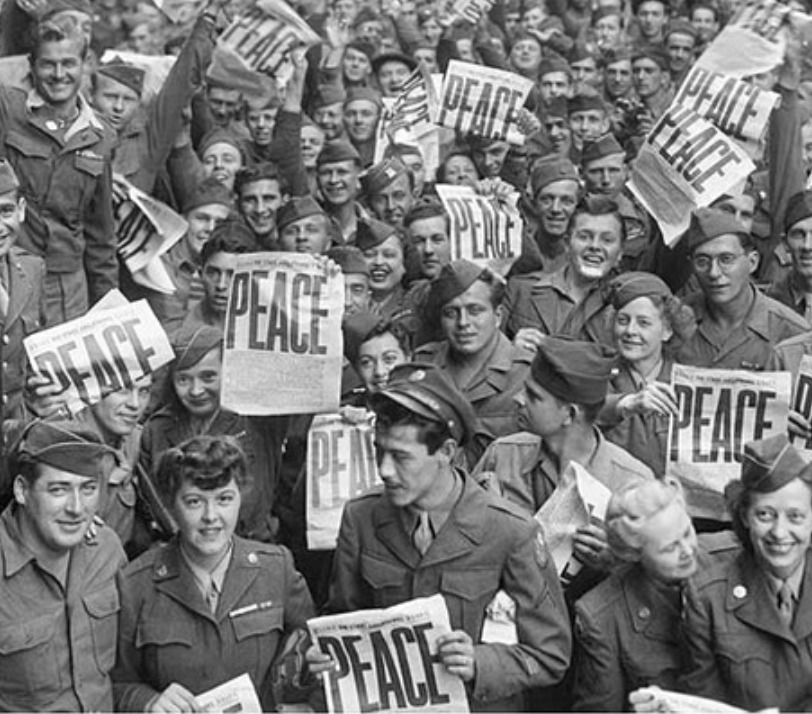 Event: Displacement, Borders, and Belonging – Nov 19th
Displacement, Borders, and Belonging: Anthony Kruszewski's life in Wartime Poland and Post-War America
Date and time
Fri, Nov 19, 2021, 9:00 AM EST
During this conversation, we will discuss Beata Halicka's biography of Anthony Kruszewski. Professor Kruszewski was first a Polish scout fighting in World War II against the Nazi occupiers, then a Prisoner of War and Displaced Person in Western Europe. He was stranded as a penniless immigrant in post-war America and eventually became a pioneer in the field of Borderland Studies. His life story is a microcosm of twentieth-century history, covering various theatres and incorporating key events and individuals.
Speakers:
Anthony Kruszewski is professor emeritus at The University of Texas at El Paso (UTEP).
Beata Halicka is professor at Adam Mickiewicz University Poznań/Poland.
The discussion will be moderated by Jan Musekamp (DAAD Visiting Associate Professor, Dept of History)
Please note that seating is limited. This event will be livestreamed on the University of Pittsburgh's European Studies Center's Facebook page.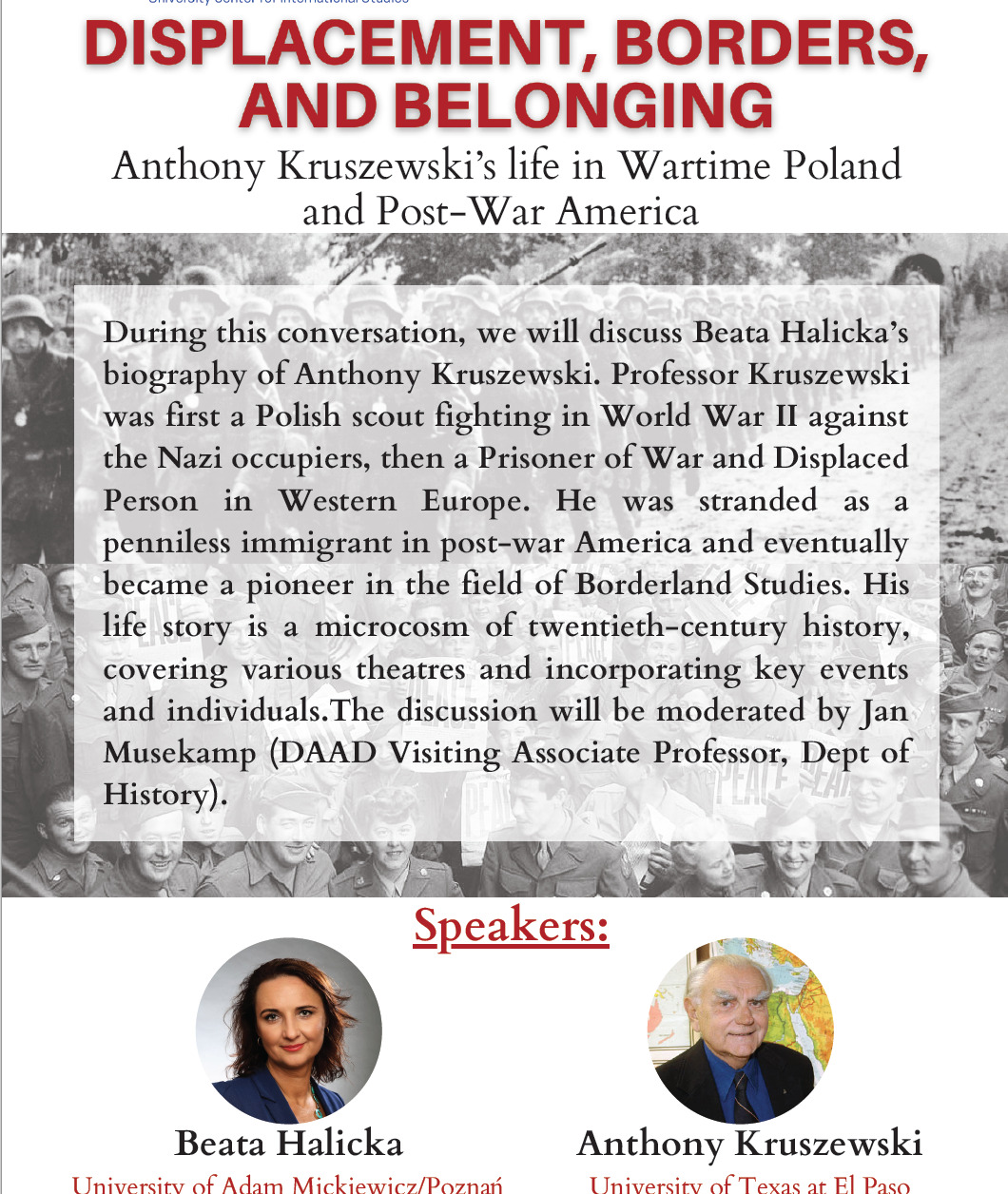 https://www.eucanet.org/wp-content/uploads/2021/11/Screen-Shot-2021-11-13-at-3.10.39-PM.jpg
714
812
Beate Schmidtke
https://www.eucanet.org/wp-content/uploads/2021/06/eucanet-logo.svg
Beate Schmidtke
2021-11-13 06:16:42
2021-11-13 06:17:45
Event: Displacement, Borders, and Belonging – Nov 19th