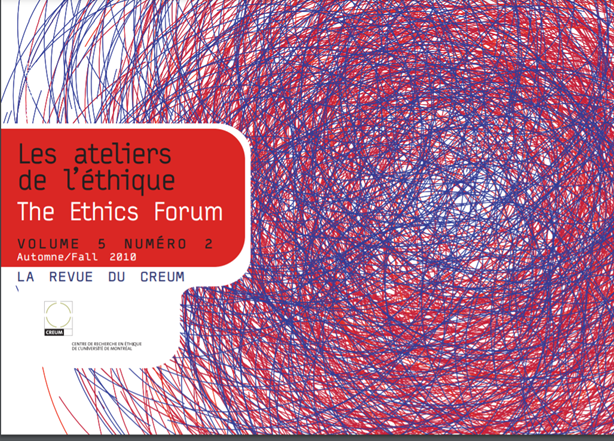 Uncomfortable Comparisons: The Canadian Truth and Reconciliation Commission in International Context
James, Matt (2010). Uncomfortable comparisons: The Canadian truth and reconciliation commission in international context. Les Ateliers De l'éthique 5(2), 23-35.
The Canadian Truth and Reconciliation Commission on Indian Residential Schools is a novel foray into a genre previously associated with so-called "transitional" democracies from the post-Communist world and the global South. This basic fact notwithstanding, a systematic comparison with the broader universe of truth commission-hosting countries reveals that the circumstances surrounding the Canadian TRC are not entirely novel. This article develops this argument by distilling from the transitional justice literature several bases of comparison designed to explain how a truth commission's capacity to promote new cultures of justice and accountability in the wake of massive violations of human rights is affected by the socio-political context in which the commission occurs; the injustices it is asked to investigate; and the nature of its mandate. It concludes that these factors, compounded by considerations unique to the Canadian context, all militate against success. If Canadian citizens and policymakers fail to meet this profound ethical challenge, they will find themselves occupying the transition-wrecking role played more familiarly by the recalcitrant and unreformed military and security forces in the world's more evidently authoritarian states.
https://www.eucanet.org/wp-content/uploads/2021/08/james_article-2.png
441
614
Laurence Claussen
https://www.eucanet.org/wp-content/uploads/2021/06/eucanet-logo.svg
Laurence Claussen
2010-08-03 04:07:07
2021-09-17 11:52:32
Uncomfortable Comparisons: The Canadian Truth and Reconciliation Commission in International Context